After walking along Unter den Linden near the Museum Island in Berlin, we headed to the Brandenburger Tor (Gate) by U-Bahn. It was extremely crowded with significantly more people compared to when we arrived earlier in the day. Some of the people were dressed in a rainbow of colors. Was this just the usual summer weekend crowd in Berlin?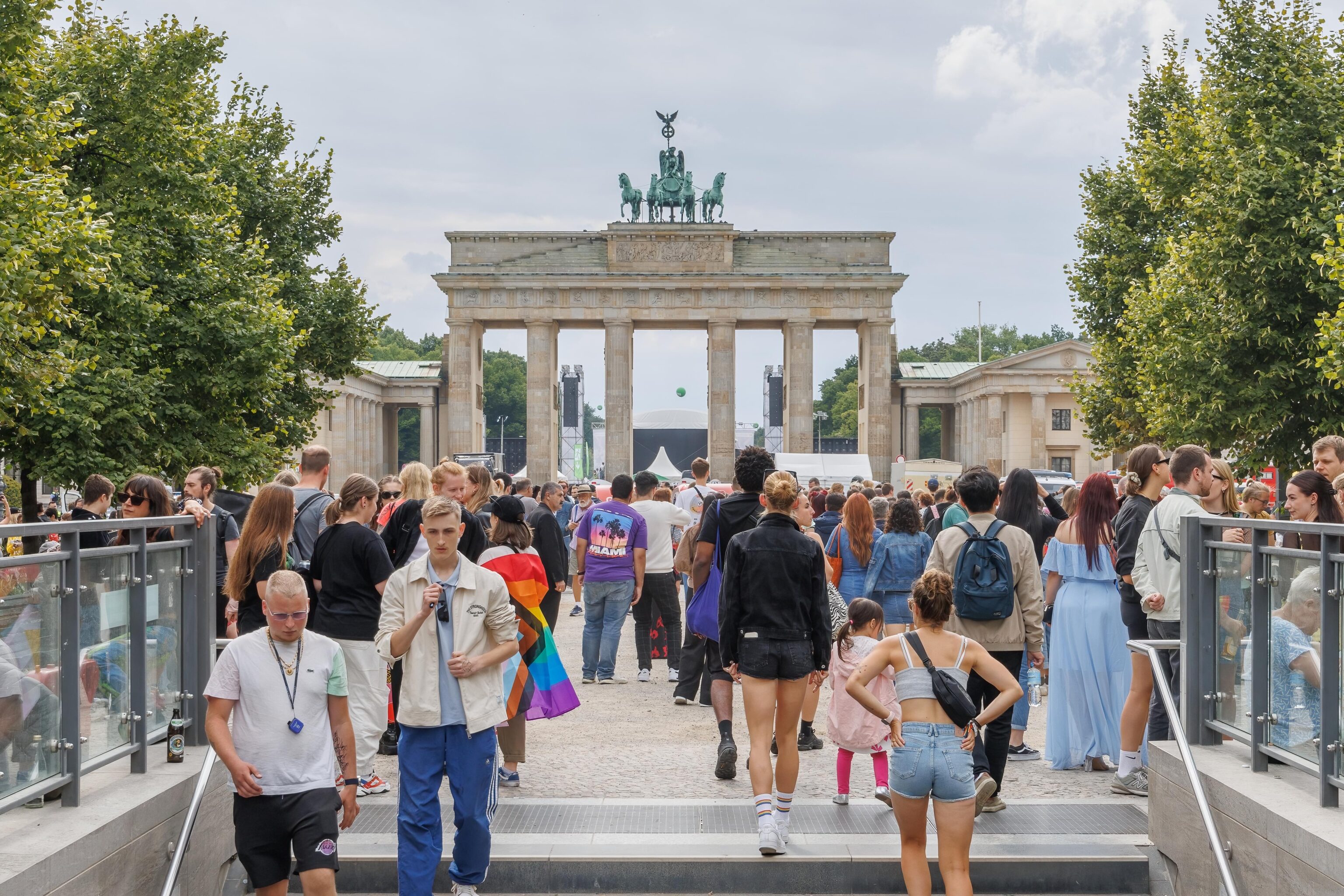 After exiting the U-Bahn at the Brandenburg Gate station, we started walking west to the famous landmark. It got very crowded as we got closer. It looked like there was a festival or something on the far side. Is that where all these people were headed?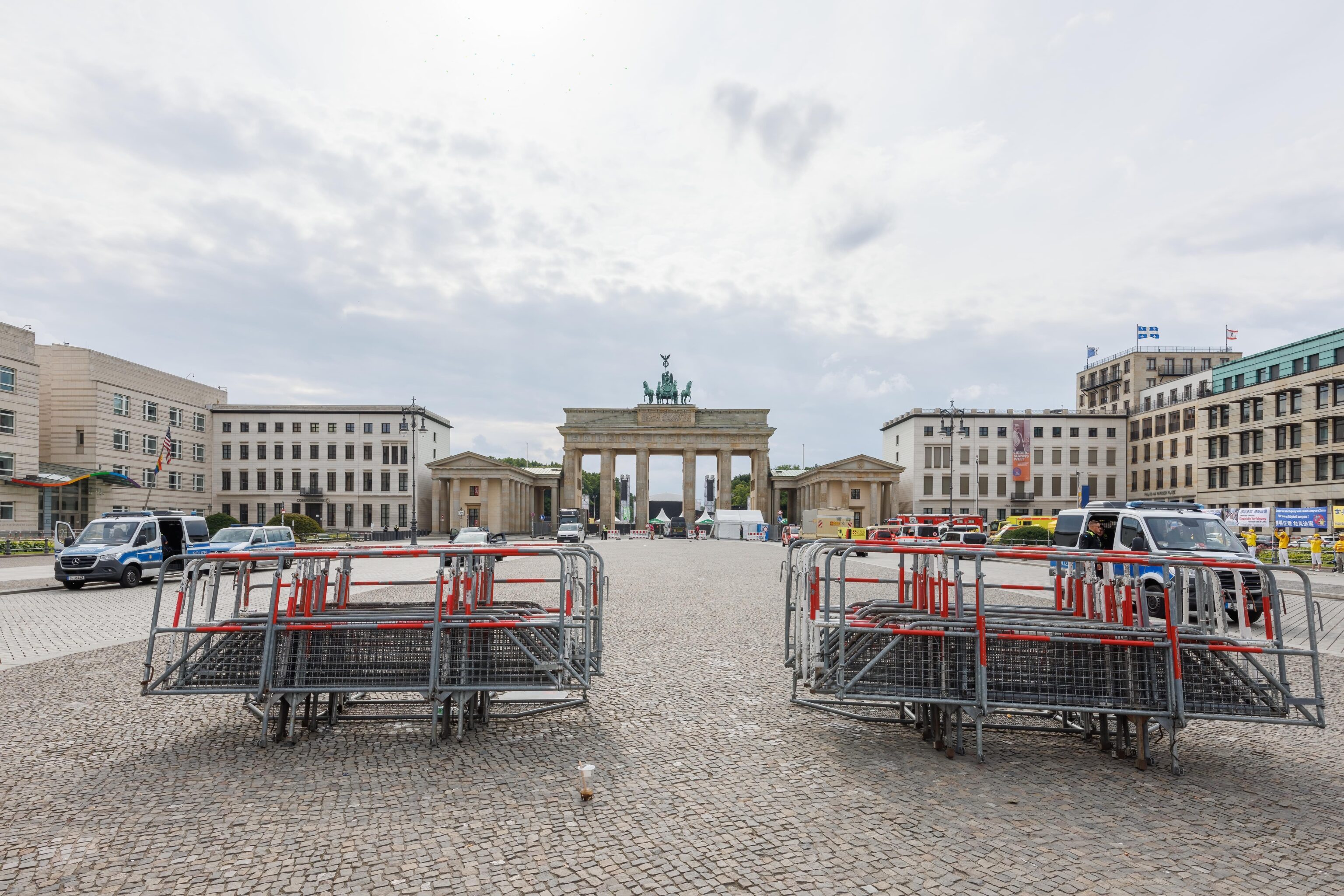 Pariser Platz, the plaza to the east of the Brandenburg Gate, was blocked off by police. There was a large police presence as well as a few ambulances. They were all just standing around or waiting in their vehicles.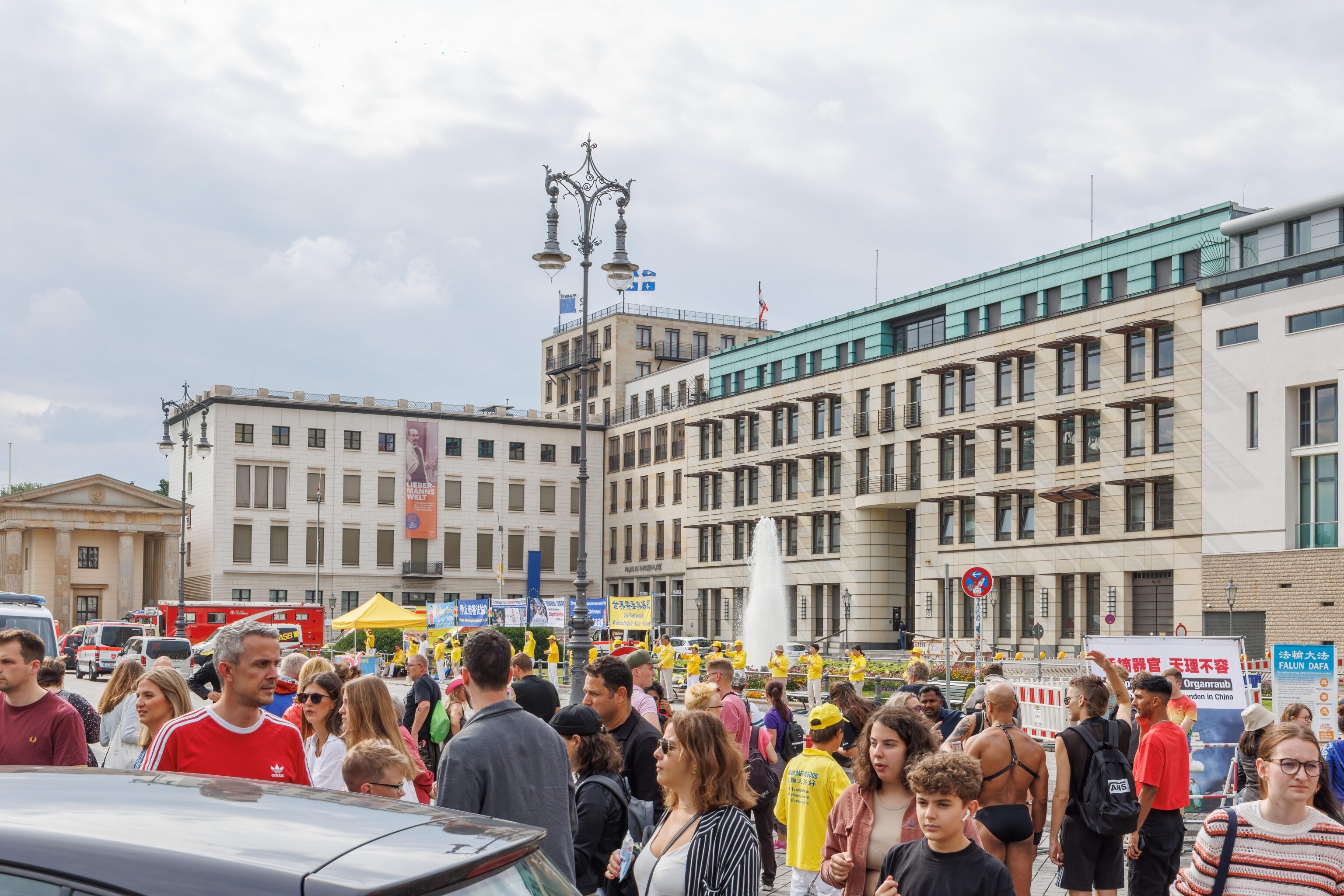 We also noticed the Falun Gong here, which was rather unexpected. There were dozens trying to talk to people in the crowd as well as a line of them on the other side of the blocked off area in front of the Europäisches Haus. If you don't know about the Falun Gong, be sure to read all there is about them and draw your own conclusions.
We asked an EMT what was going on here. He told us that today is Christopher Street Day, a huge pride event with an estimated 500,000 in attendance! As for the Falun Gong? He had no idea what they were doing here.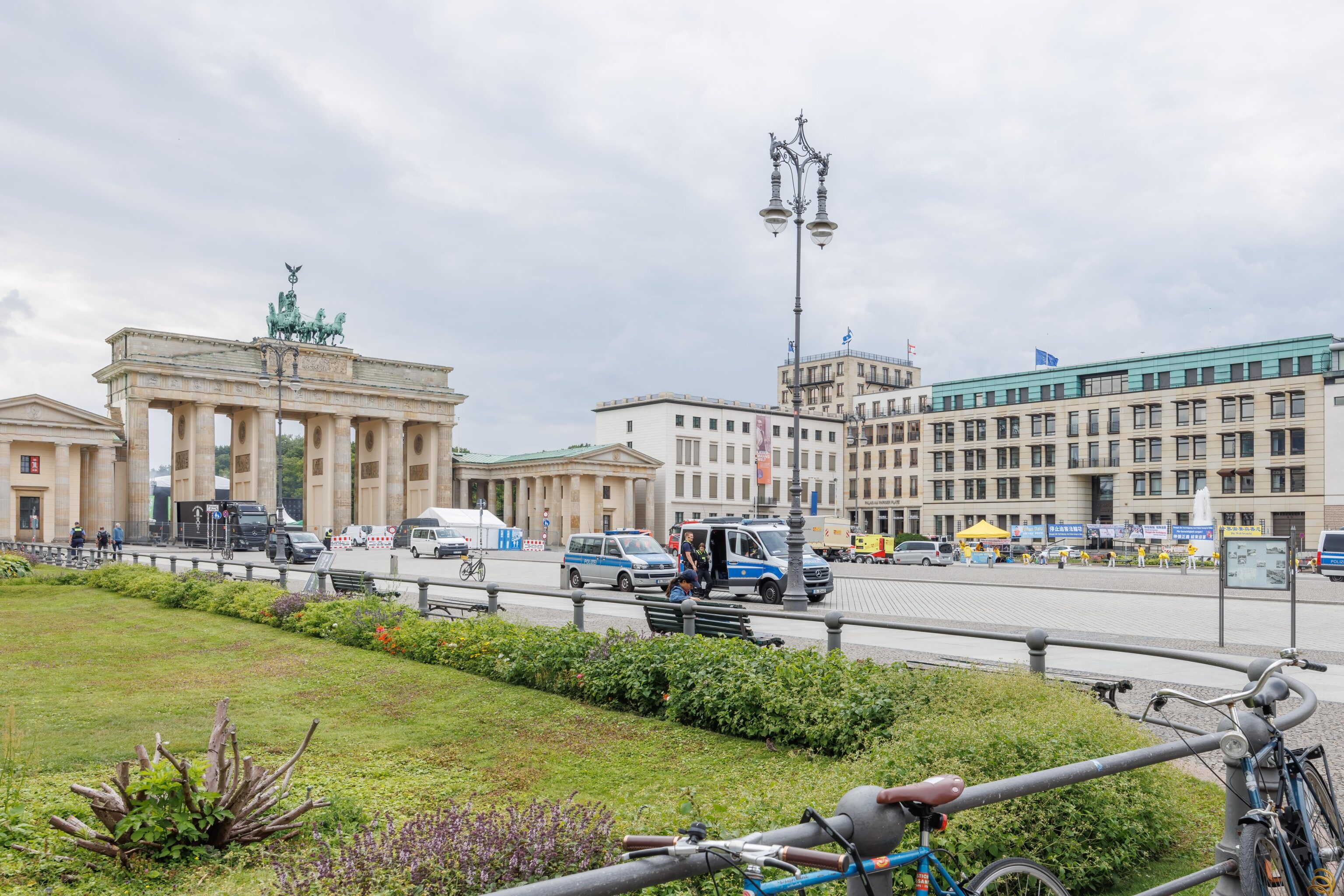 We hung around for awhile to decide where to go next. It seems like a large crowd had built up here because everyone was trying to get to the event by the most direct route possible and had to turn around here. We decided to go around to the south to see if we could get in that way.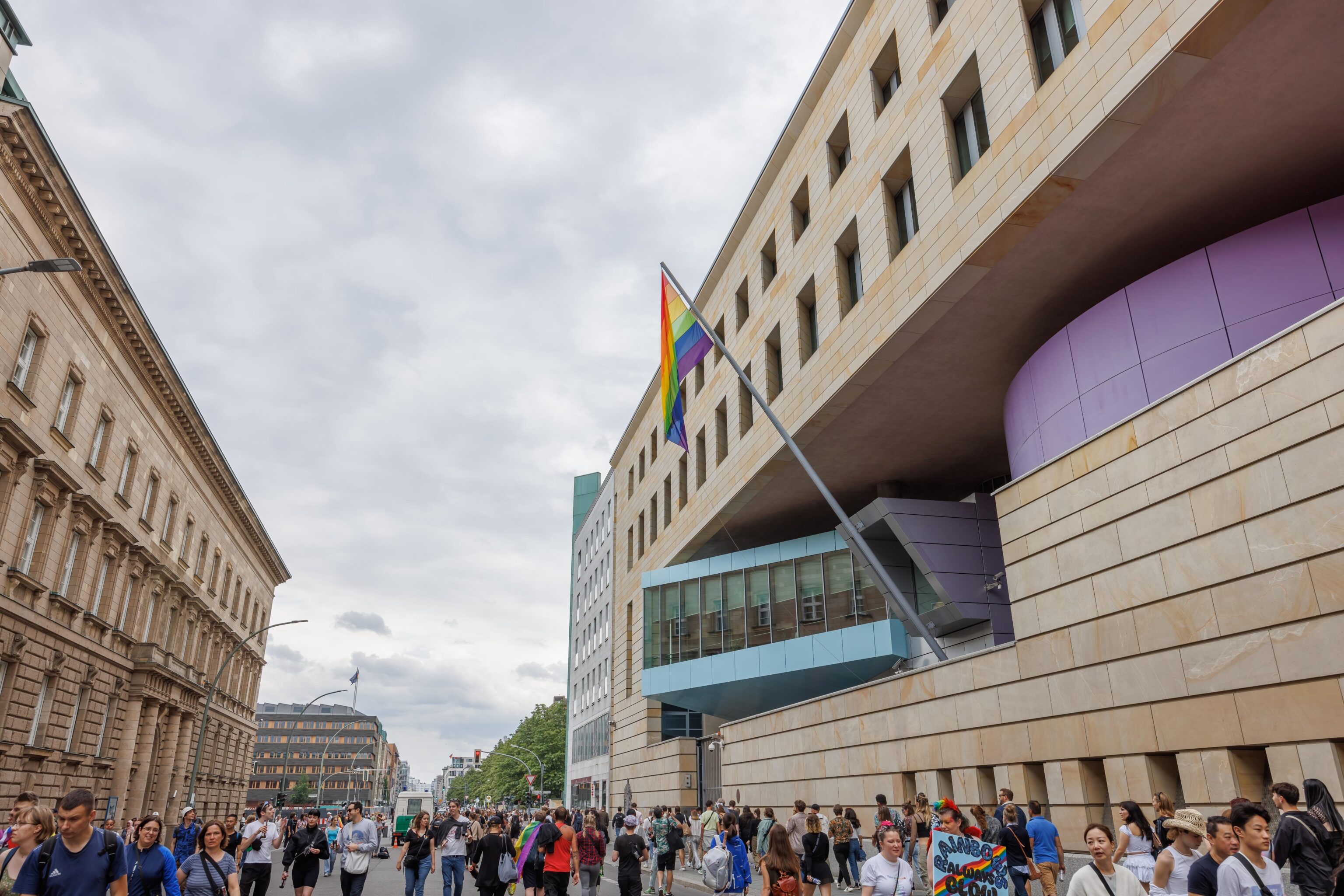 While walking south on Wilhelmstraße, we saw a large pride flag flying from a large modern looking building on our right. We then noticed a logo on the wall with a very familiar crown design. This was the British Embassy!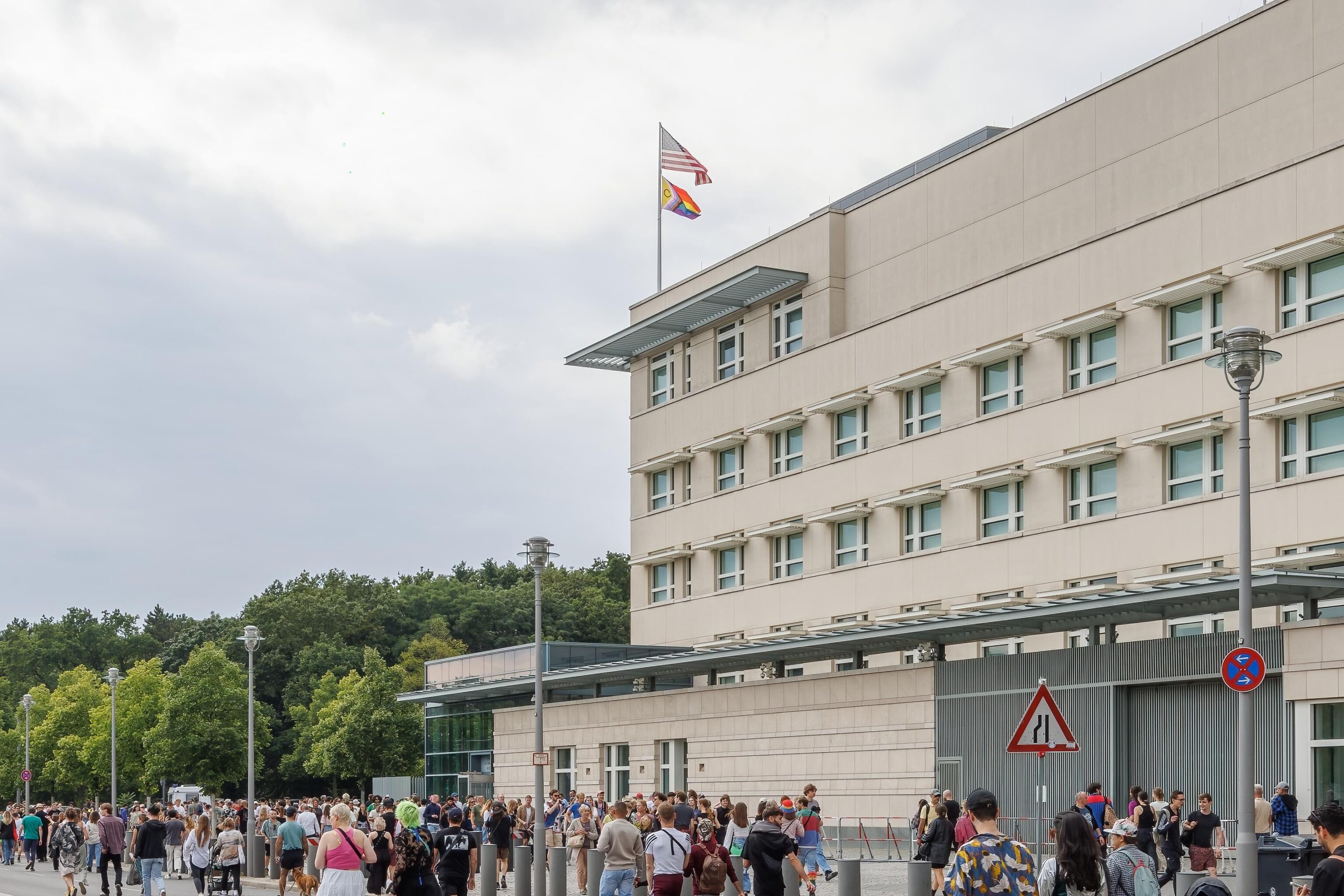 As we turned the corner at the end of the block and headed west, we noticed another large building that was flying a pride flag and a US flag. This was the US Embassy! The flag they were flying is, according to Wikipedia, the "2021 Intersex-inclusive redesign of the Progress Pride Flag by Valentino Vecchietti."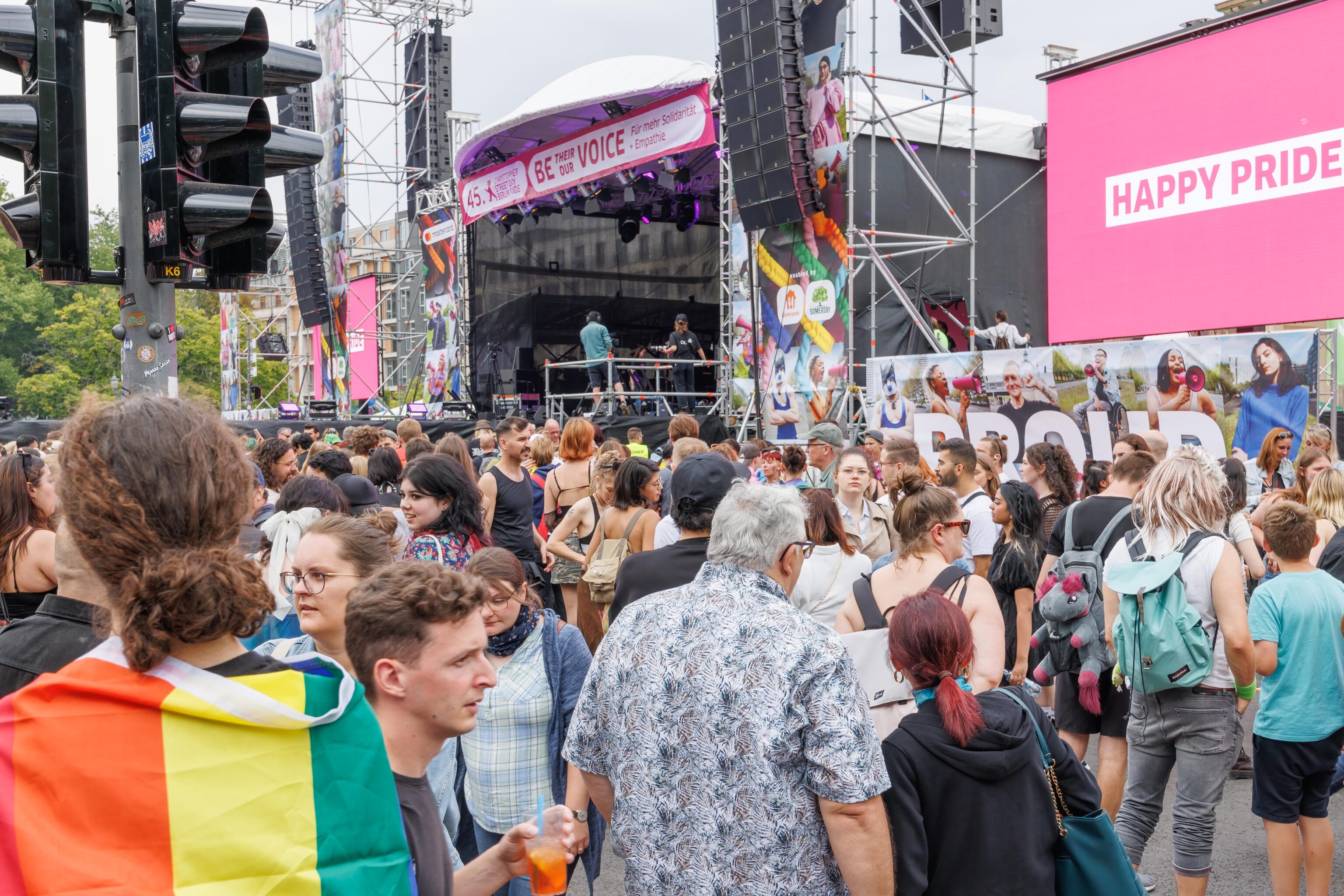 We turned right at the corner once again and headed back towards the Brandenburg Gate. We soon reached the main event stage near the base of the gate. Something had just finished and they said there would be an hour break.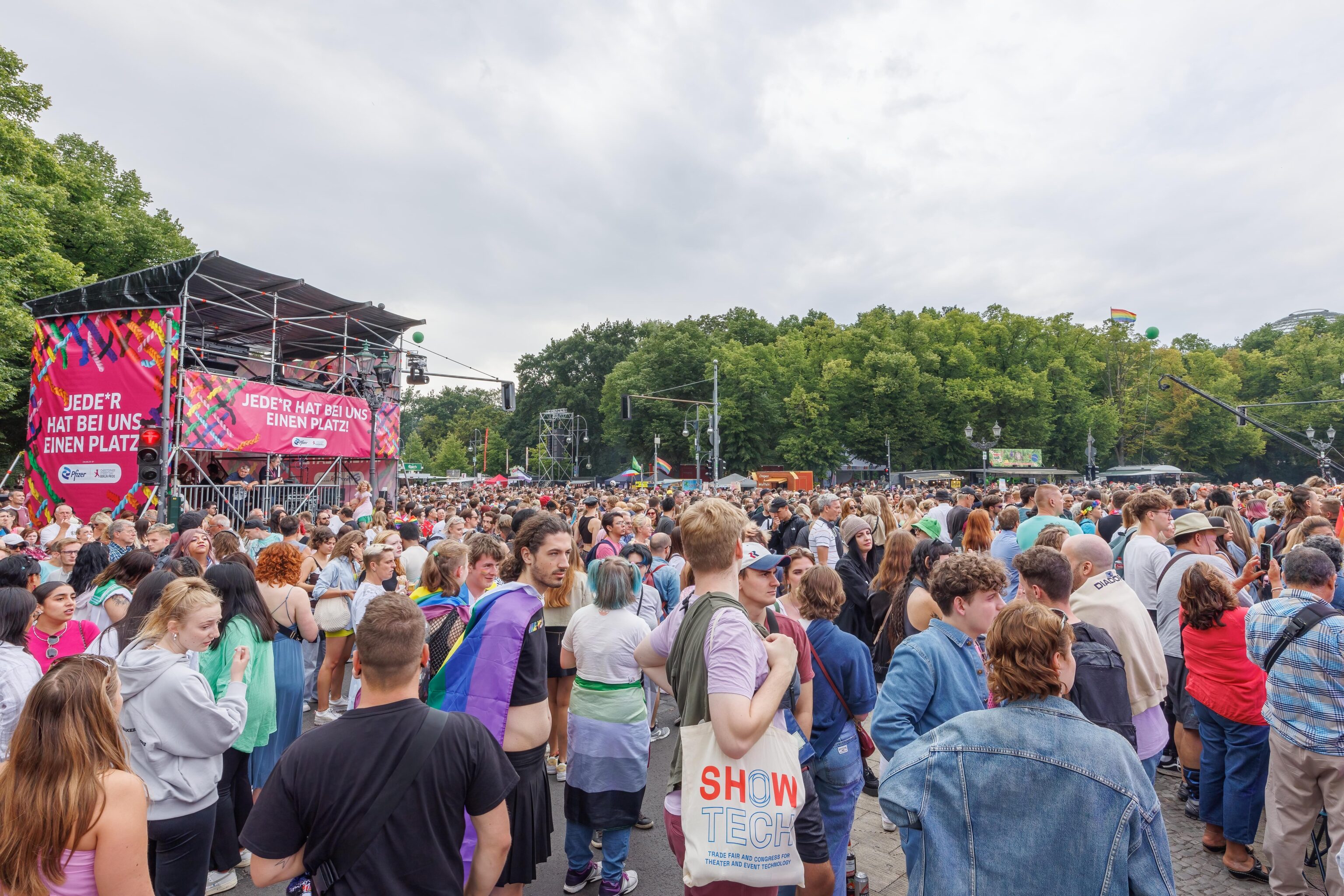 It was a huge crowd as far as we could see. We considered walking through but ultimately turned around. It had already been a very long day for us.