It was hotter than we expected today as we arrived at the Meadowlark Botanical Gardens when they opened at 10am today. We didn't spend too much time there as it only got hotter throughout the day. It is always enjoyable to see how the flowers change over time and of course to see what is going on with the local birds.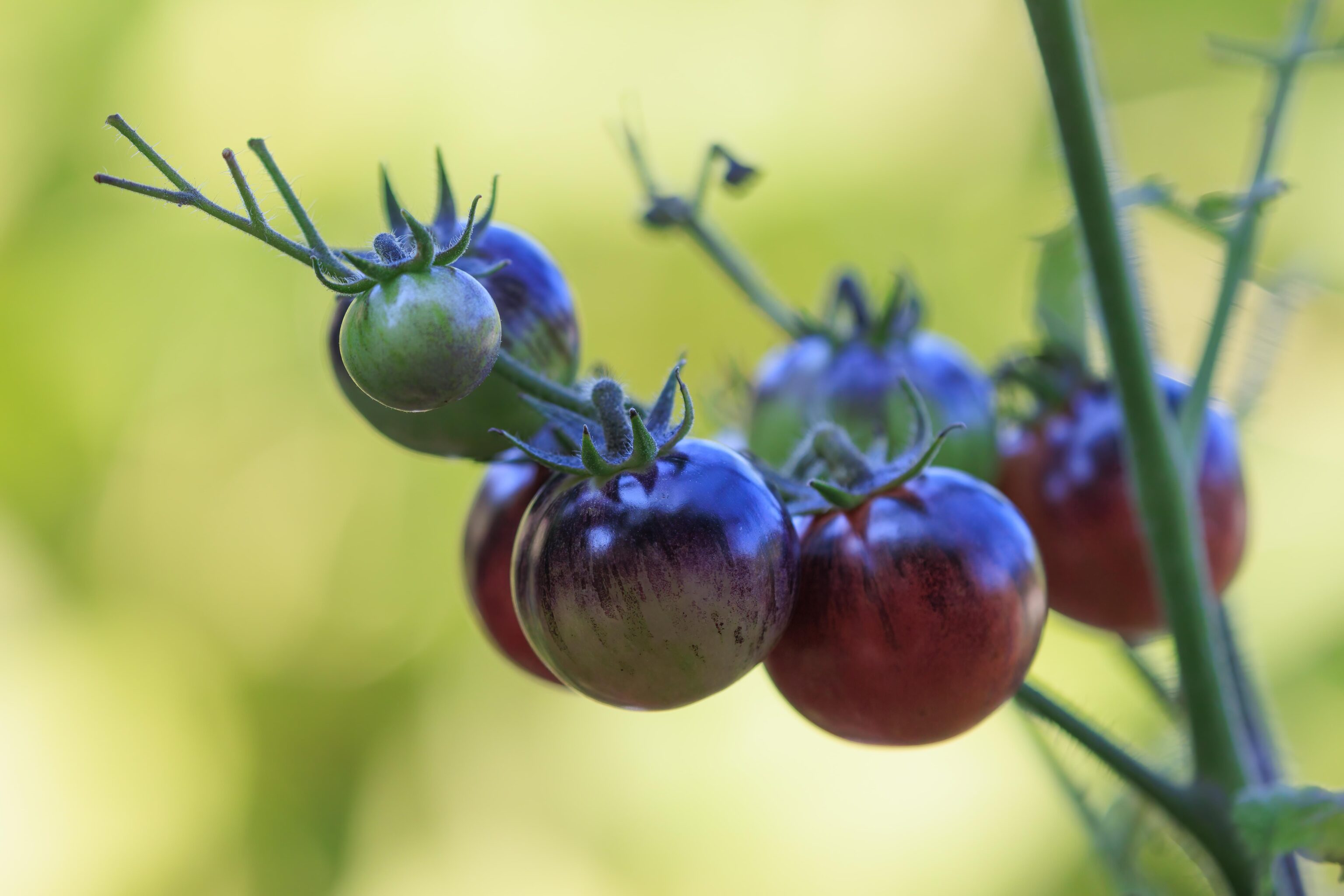 These little tomatoes, right by the entrance, aren't ripe yet.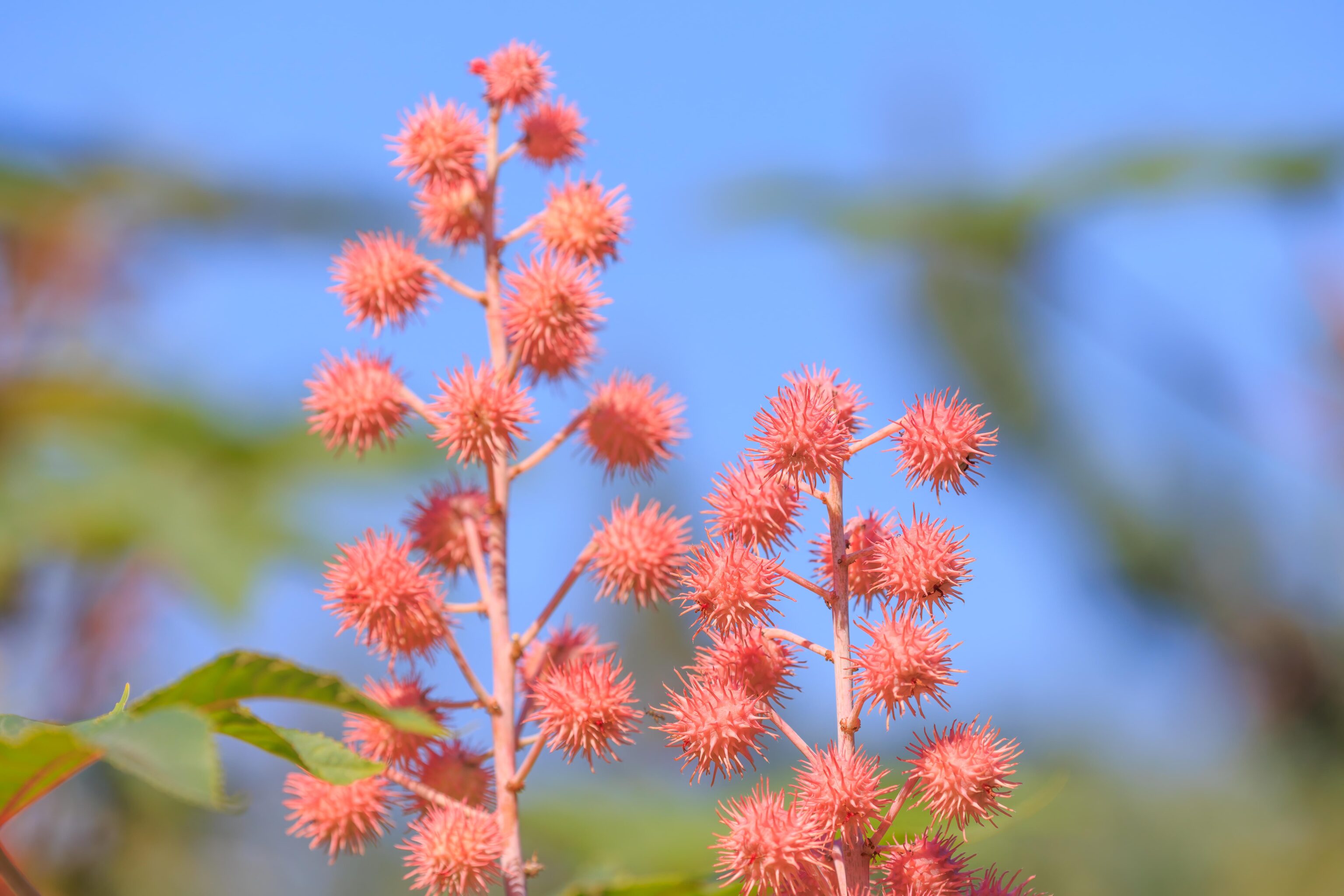 Google Search by Image seems to think these are castor bean flowers. Apparently, the castor plant is ricinus communis and is where the poison ricin is from. Well, we won't be trying to eat these!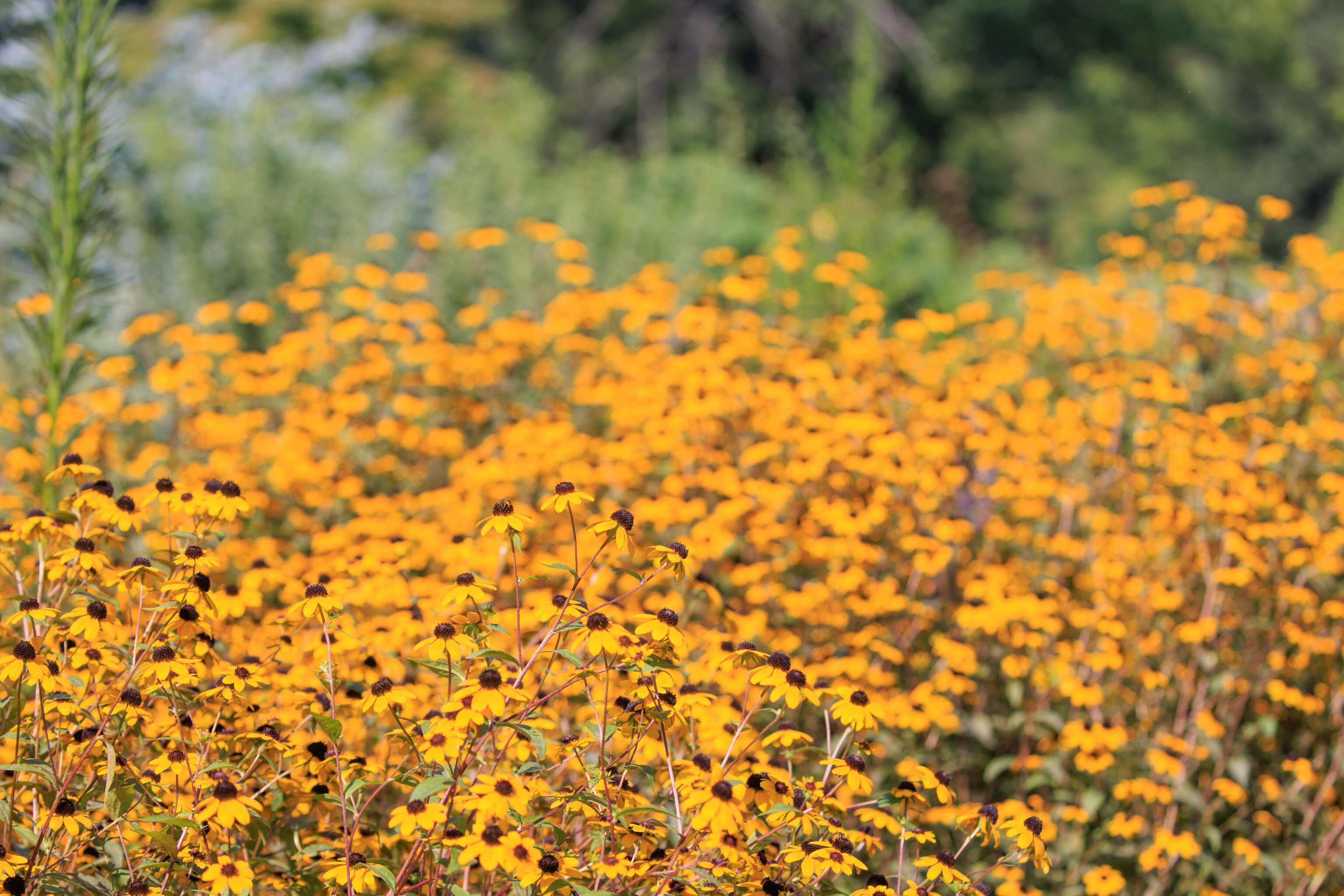 These seem to be Black-Eyed Susans, Maryland's state flower!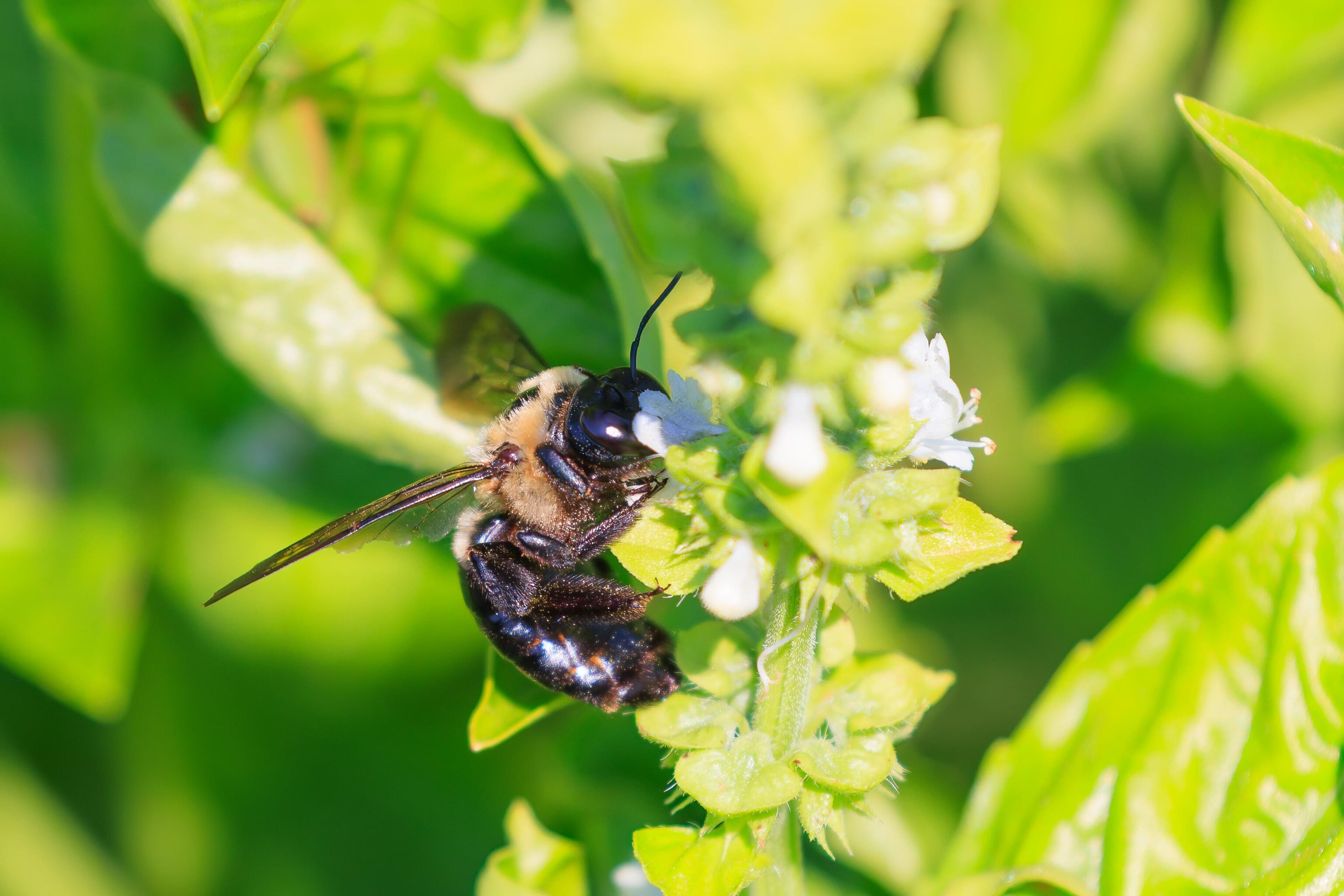 The bees were out enjoying the flowers as they have been during all our recent visits.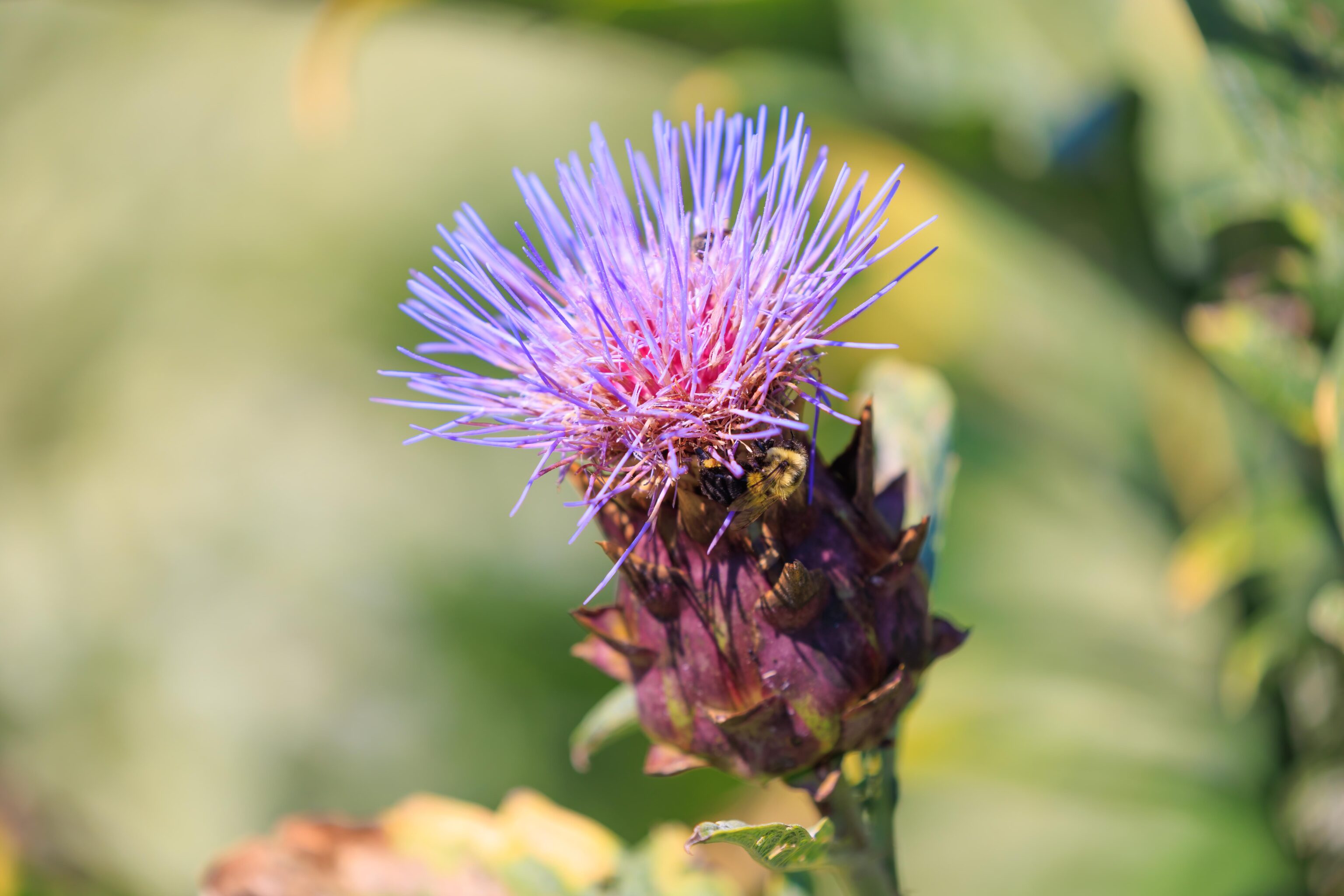 This plant had a sign, it is a Globe Artichoke! Which seems to be simply known as artichoke when sold as food?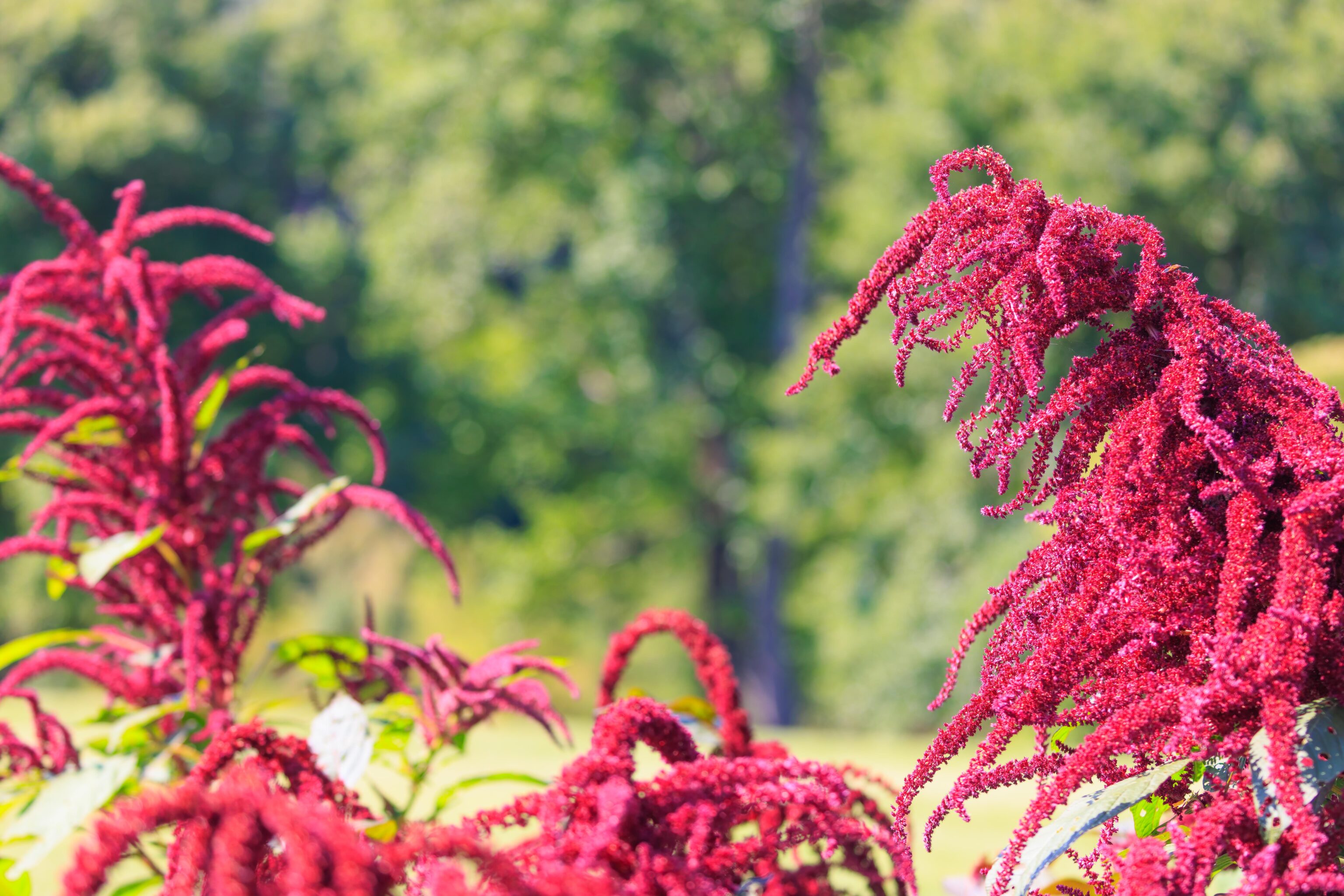 These really stood out due to their dark red color. They might be Amaranth.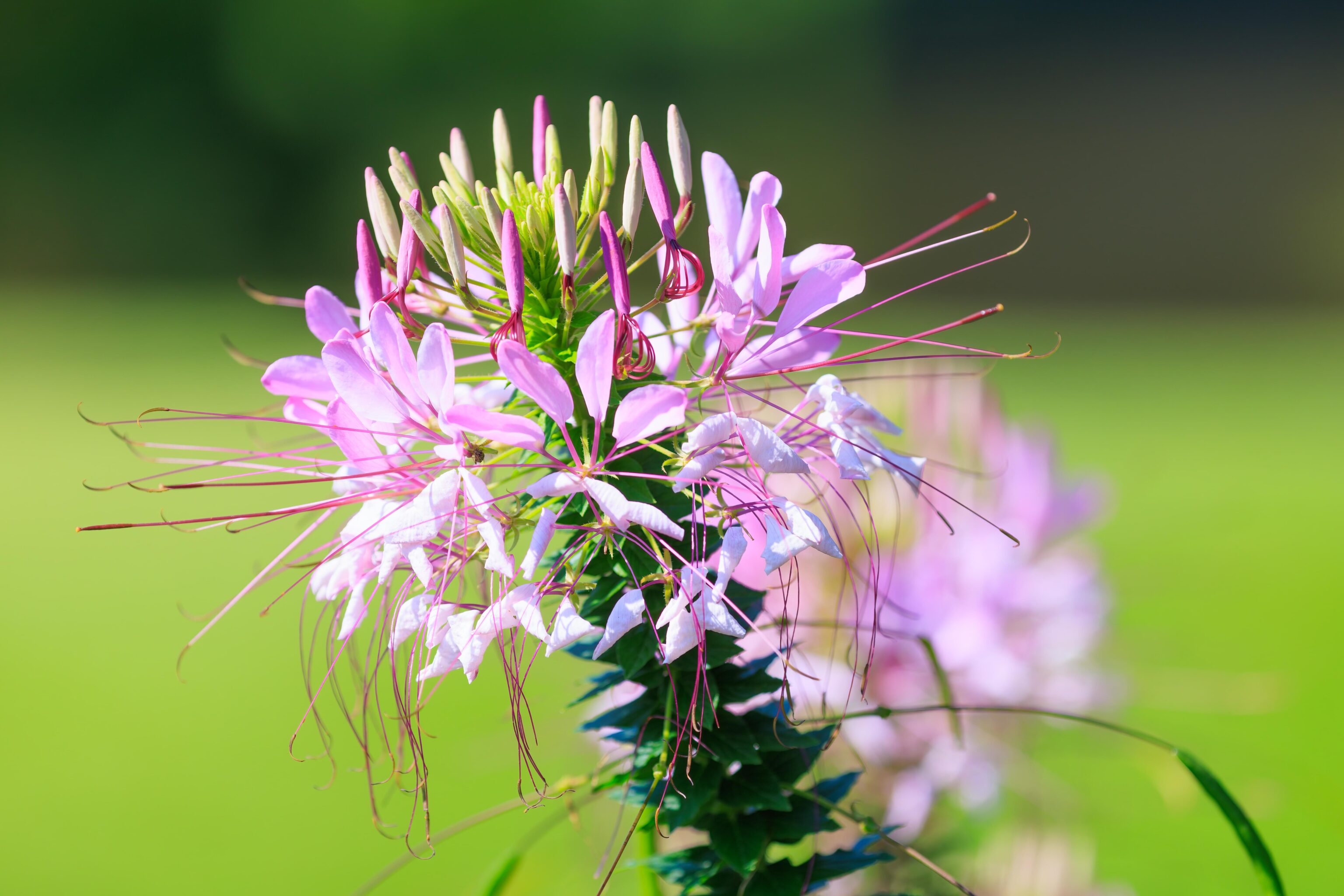 We've photographed these many times now…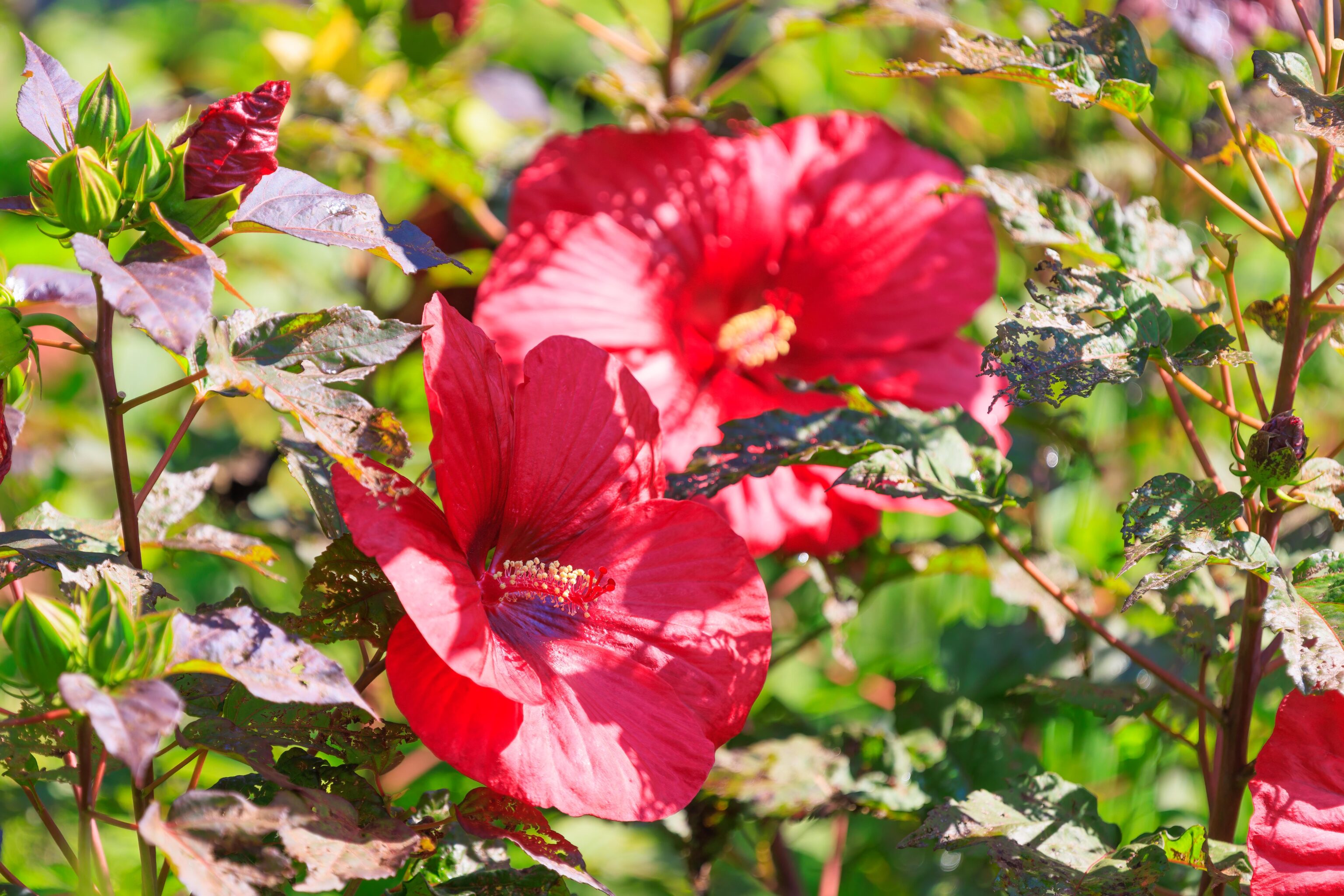 These are a type of Hibiscus. We've never noticed them here before but recognize the flower as there are a few that bloom every year in our local neighborhood.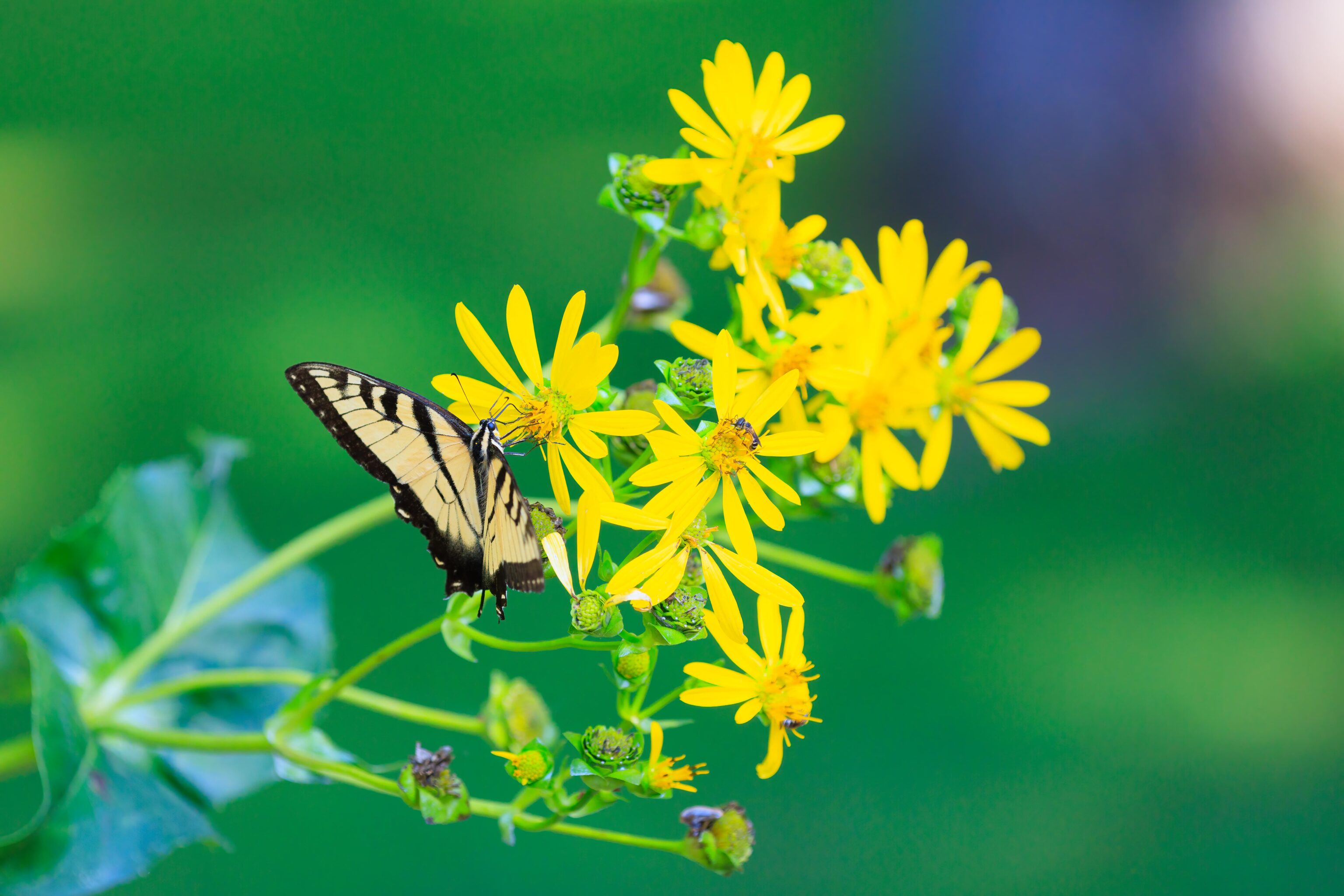 The butterflies also enjoy the flowers, though we tend to see more bees!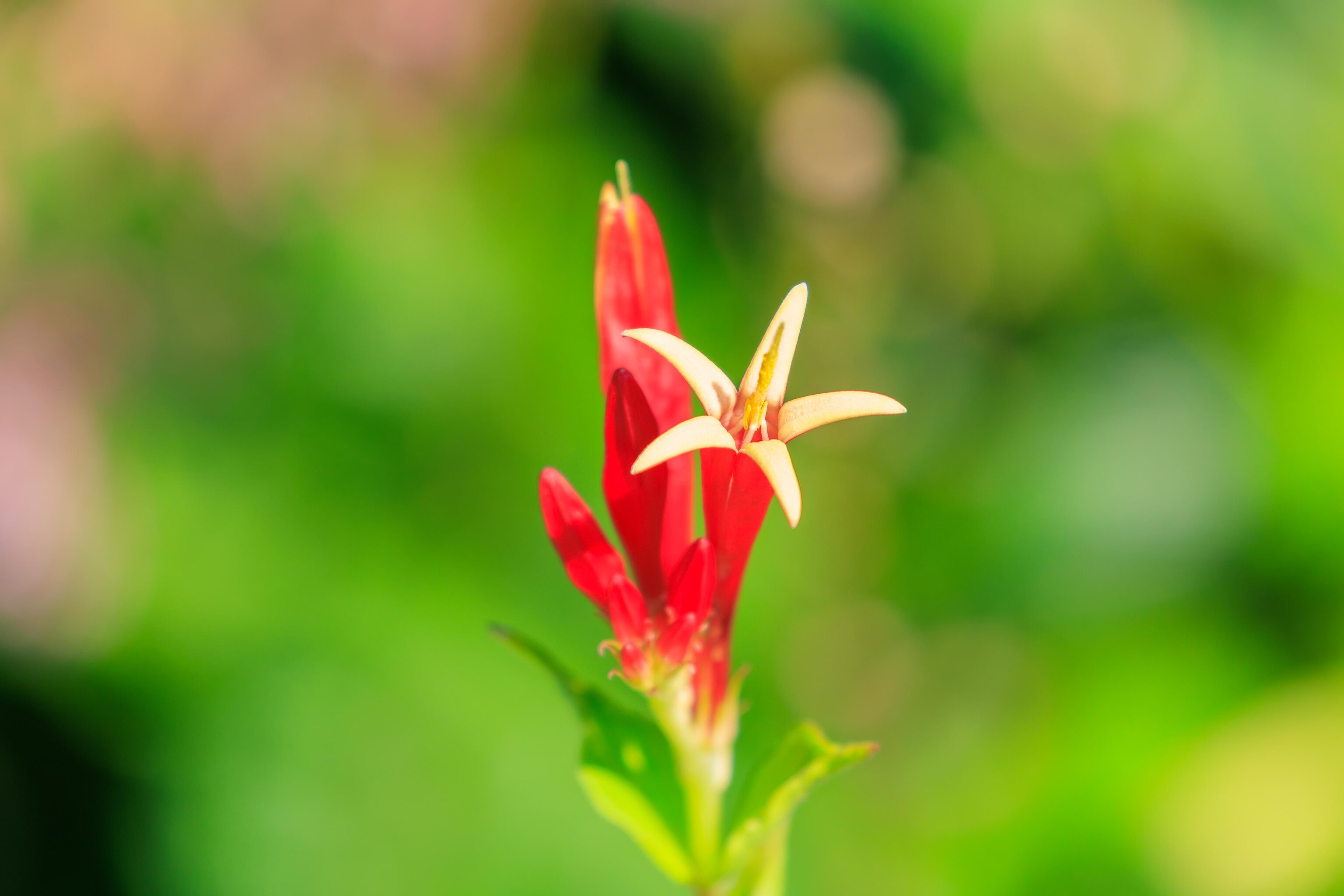 We've seen these before and almost certainly have photographed them. They sort of look like fireworks shooting into the sky and exploding! They seem to be Indian Pink, a plant native to the US.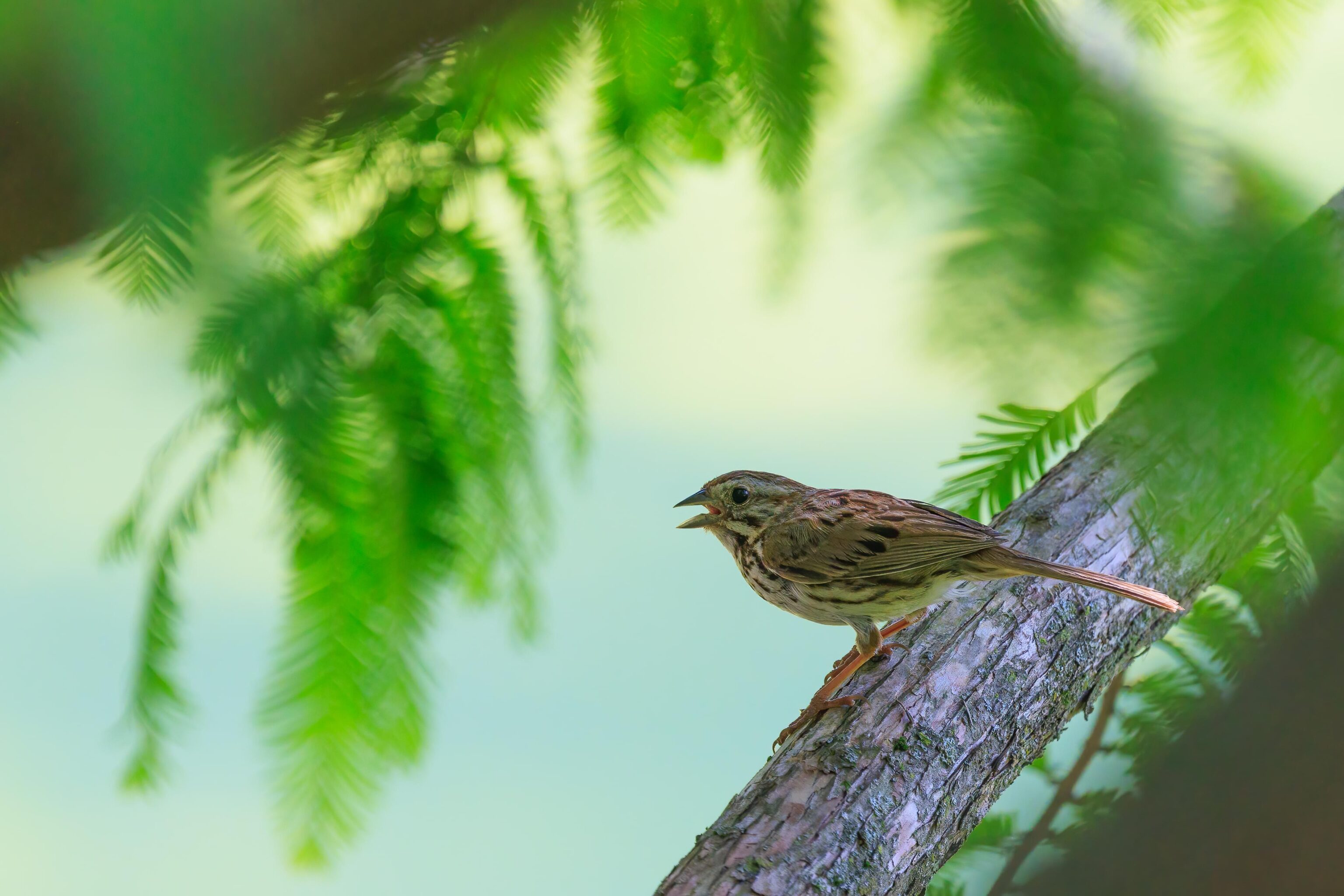 Finally, some birds! We had heard some Gray Catbirds earlier and saw and heard American Goldfinches but didn't get a good photograph of anything until we found this Song Sparrow! This species seems to be much easier to find back home than here in the gardens!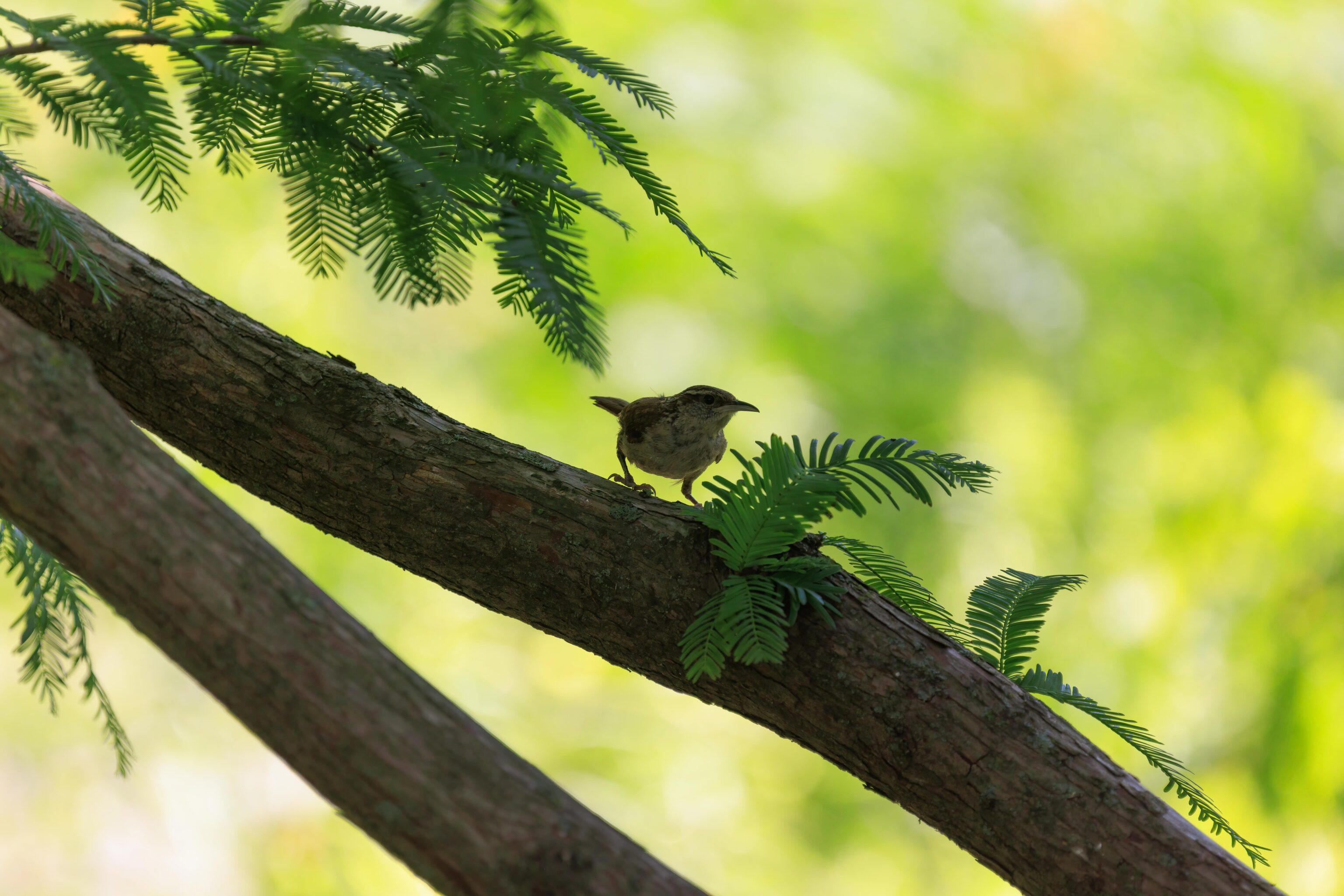 We also found a Carolina Wren in the same area!
Another big Hibiscus…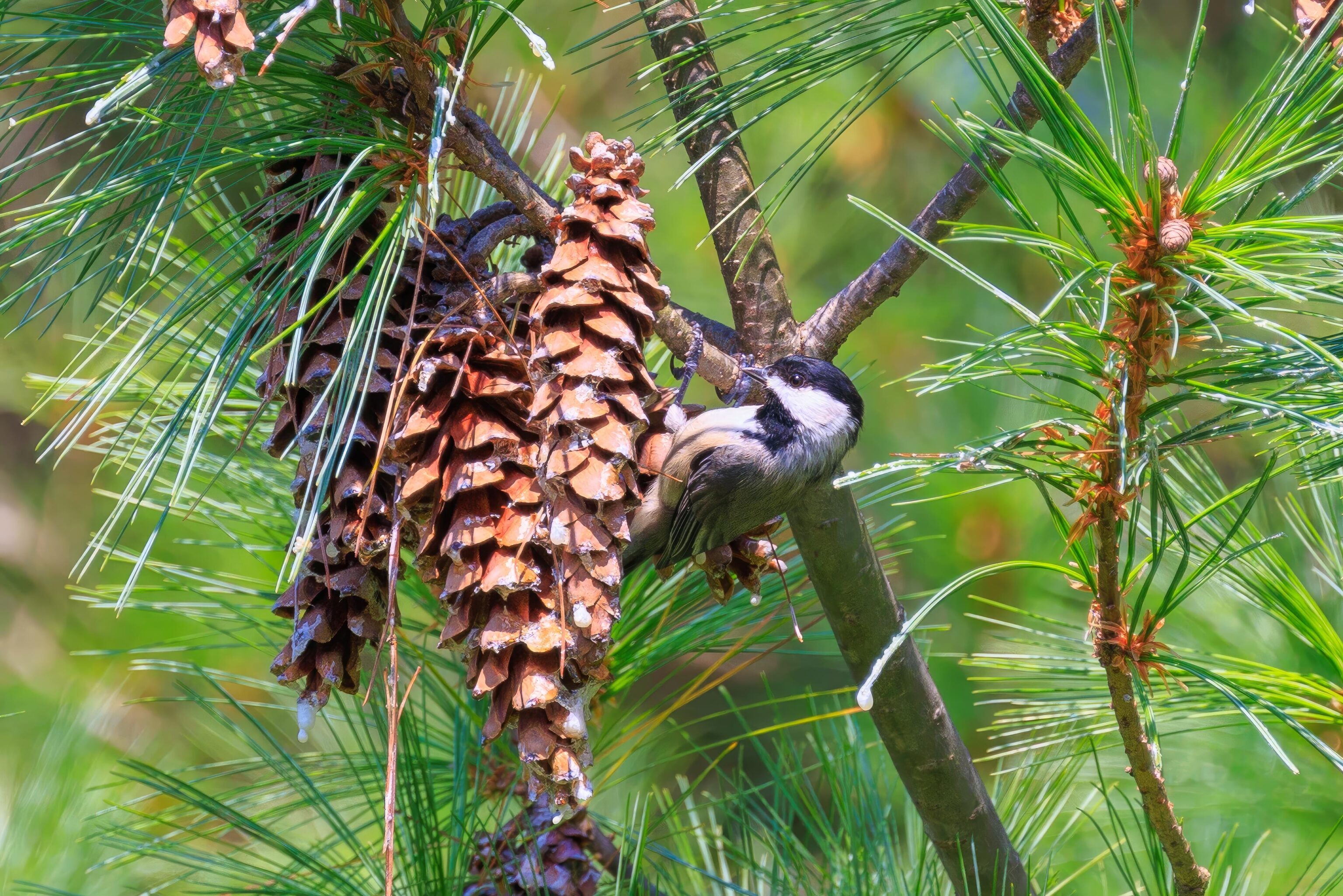 This little Carolina Chickadee was up in a tree looking for bugs to eat in a pine cone.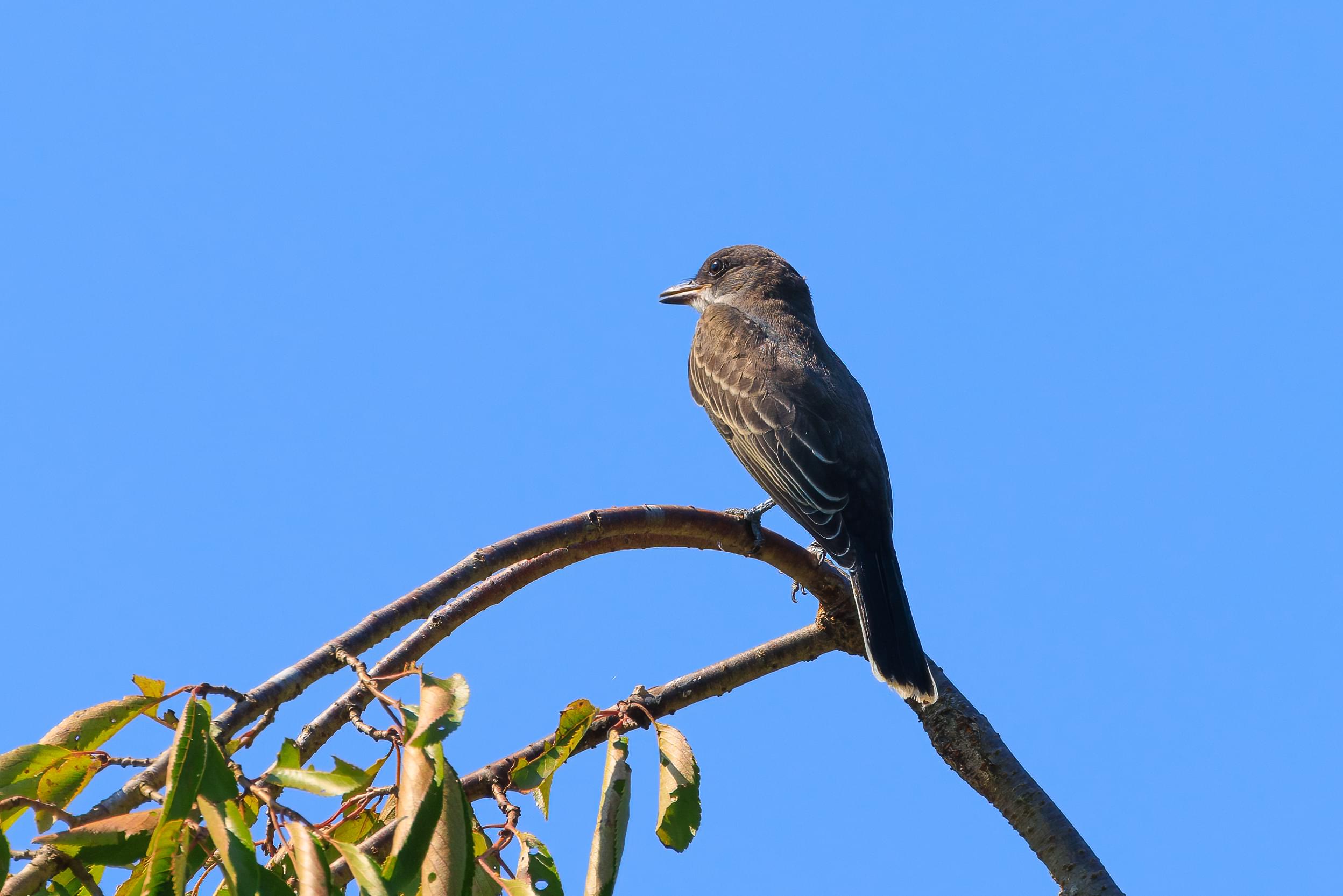 Earlier this year, we found the nest of an Eastern Kingbird family here, or more accurately, by the easternmost pond in the gardens. It can be hard to keep track of birds as they fly around but we likely saw at least three today. They could be the same ones that we saw before!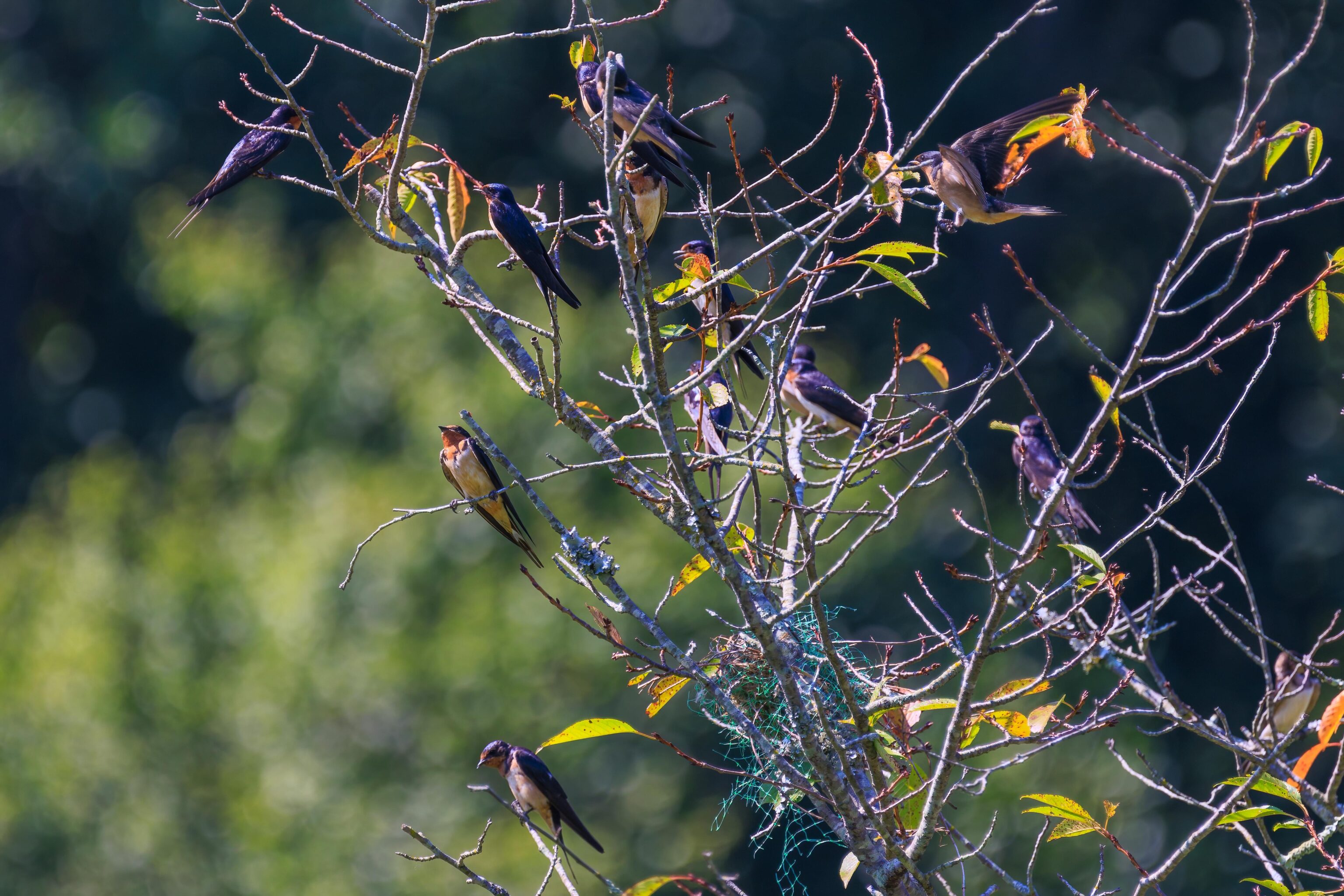 We typically see many swallows here in the gardens. Today was no exception, though we only spotted Barn Swallows. None of the other species seemed to be present, though its possible we simply didn't see them.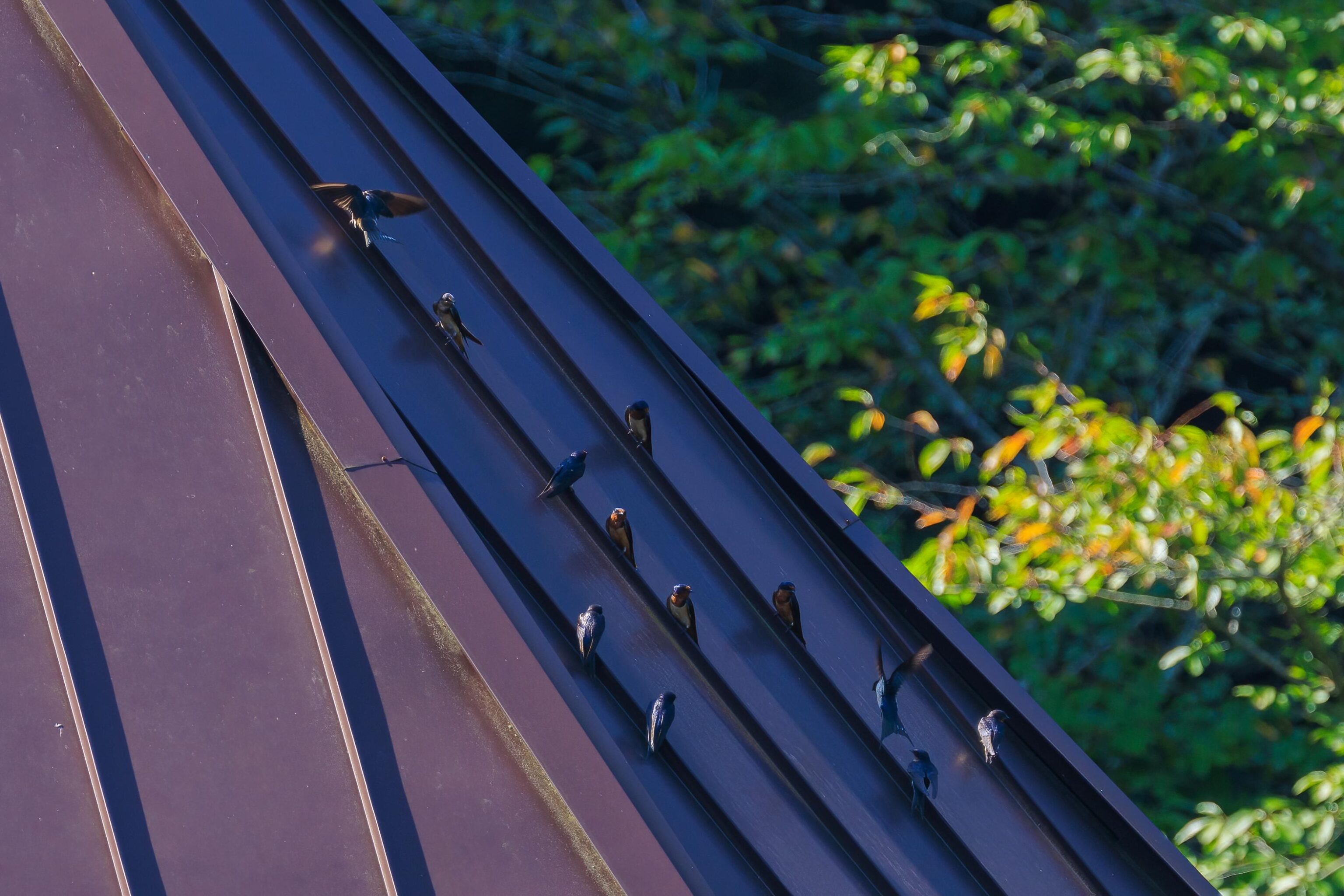 We've never noticed any swallows perching on the roof of the gazebo until today.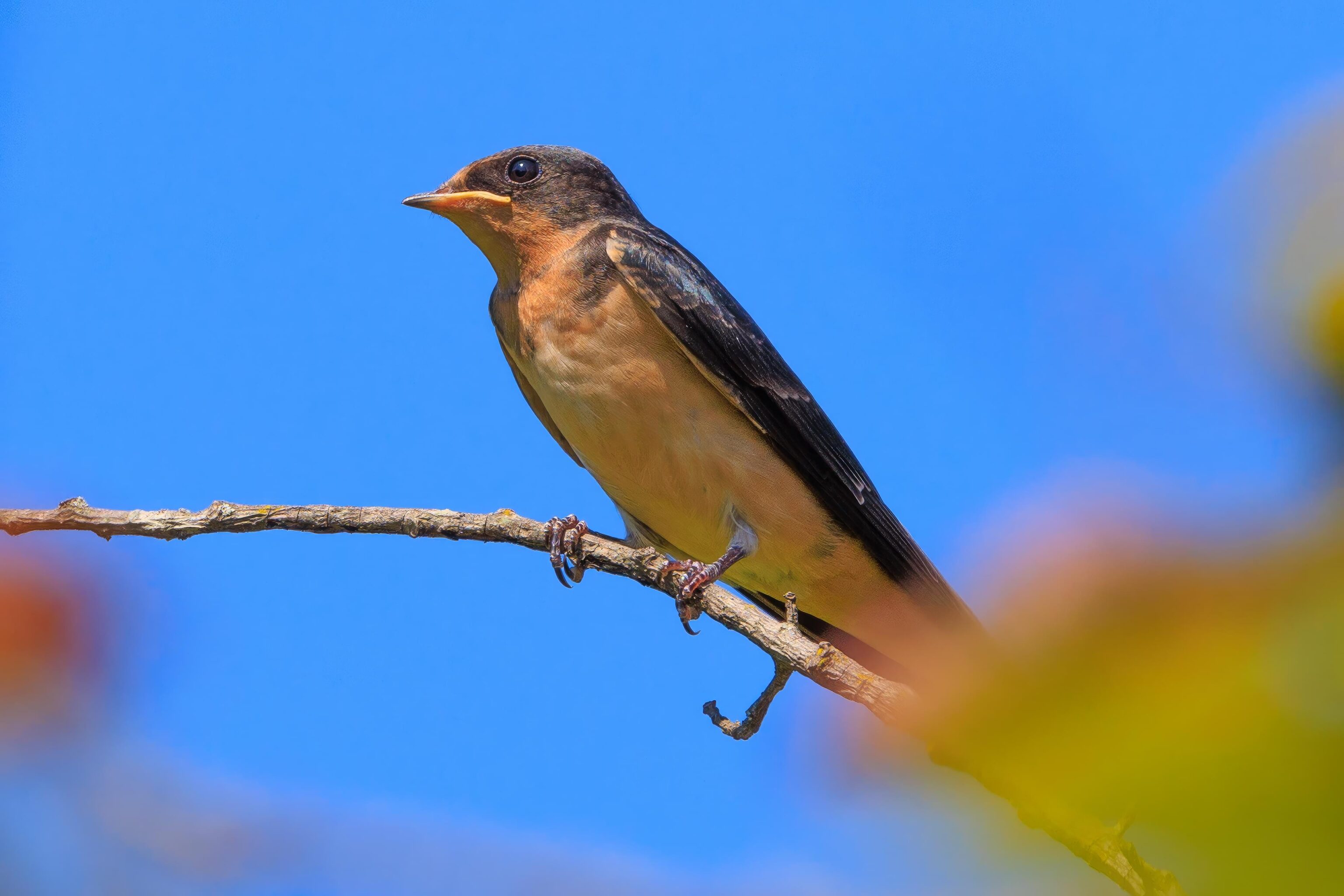 This Barn Swallow is a juvenile that would have been born earlier this year. It seemed to ask for food, though we didn't witness any feedings.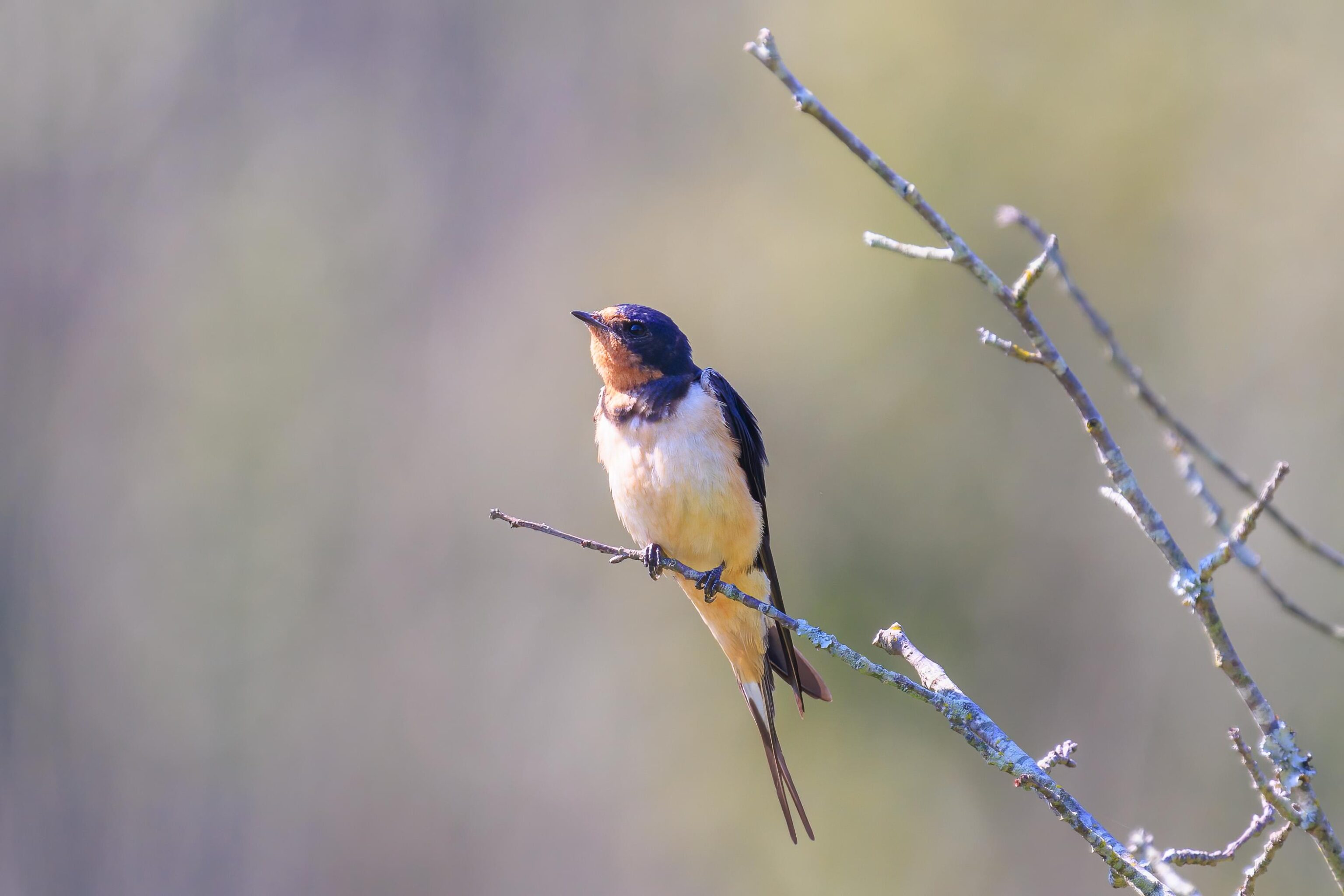 An adult Barn Swallow. They really like to perch on these trees on the west side of the middle pond.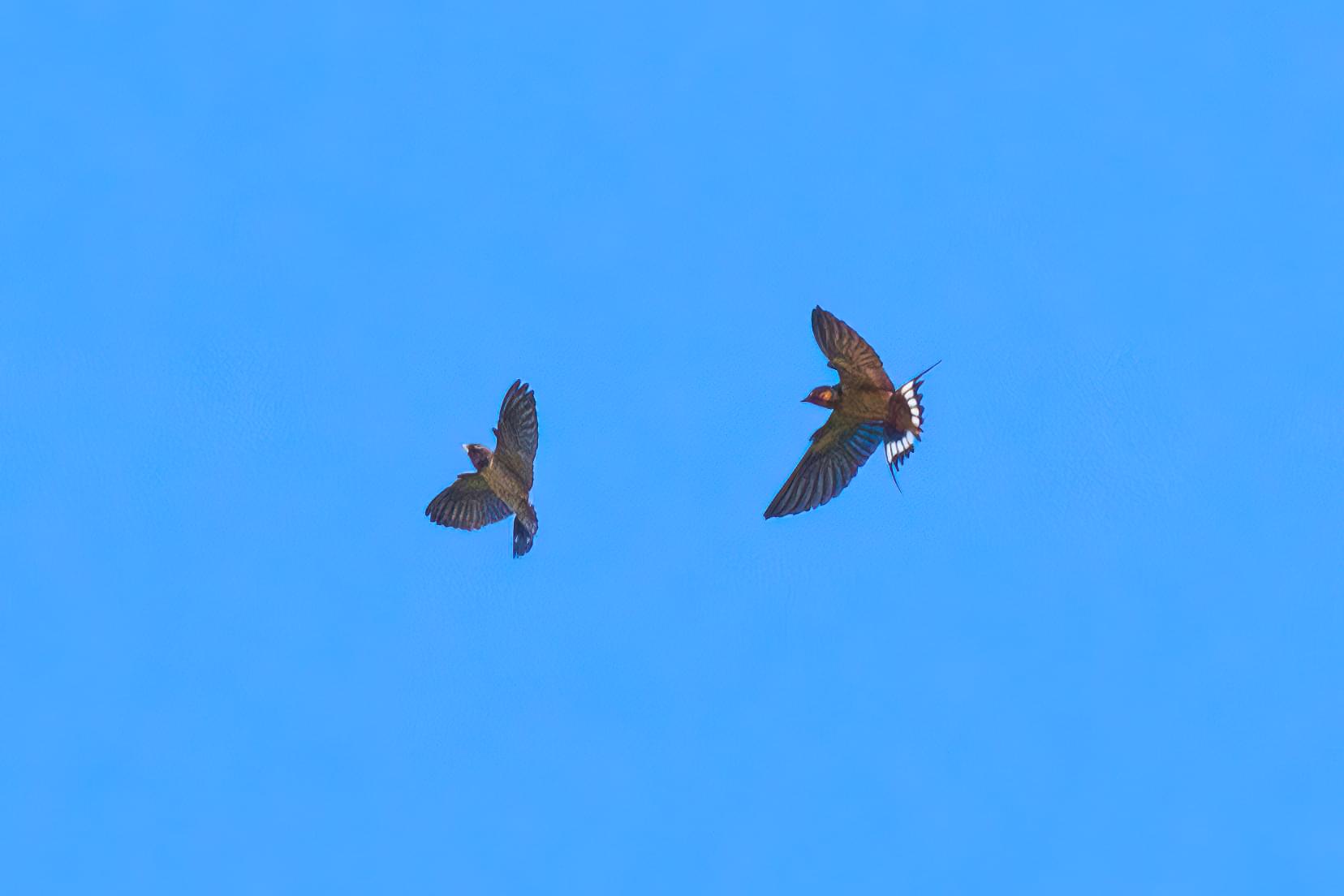 These two Barn Swallows were just two tiny little dots in the sky!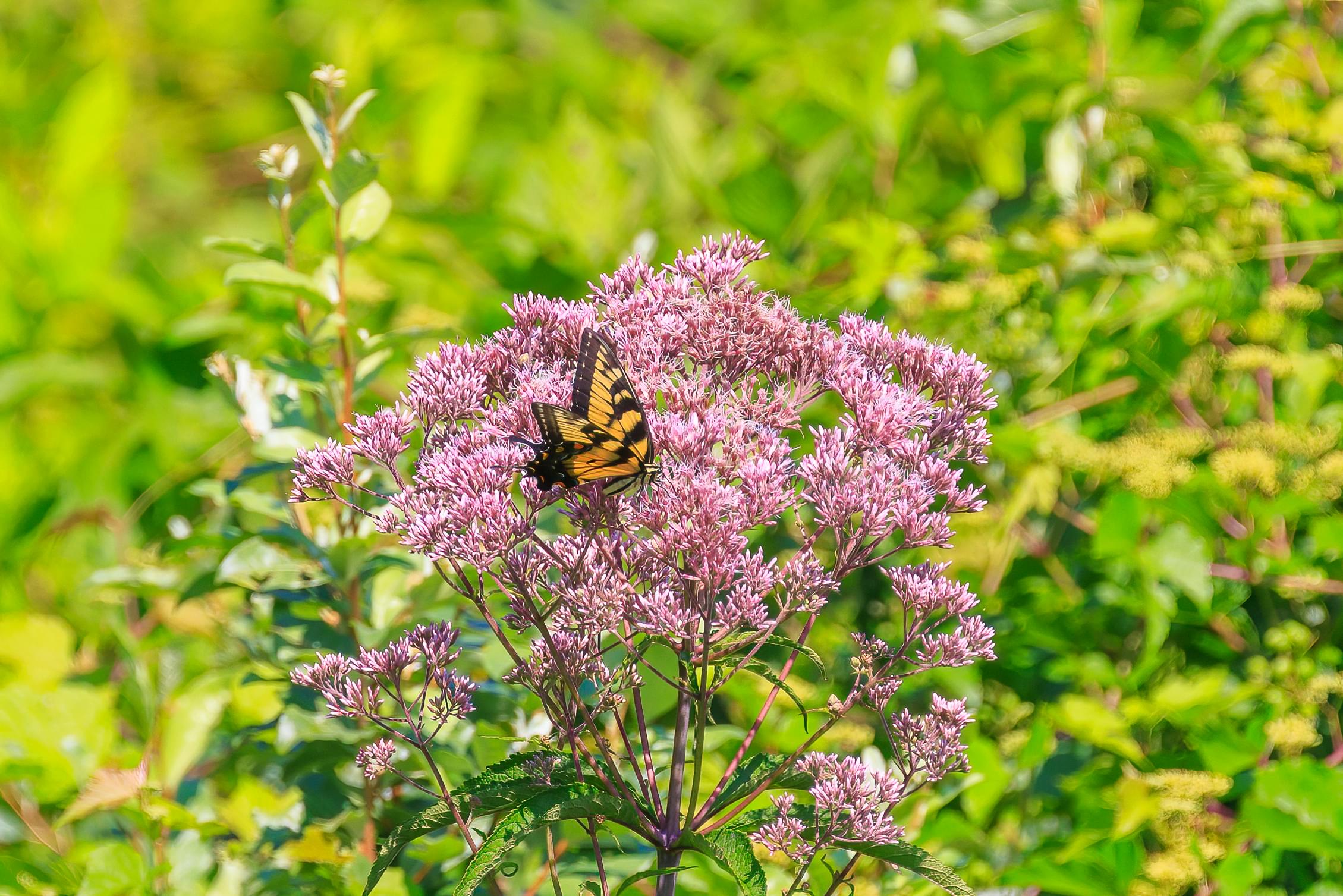 Another butterfly that we happened to see and photograph.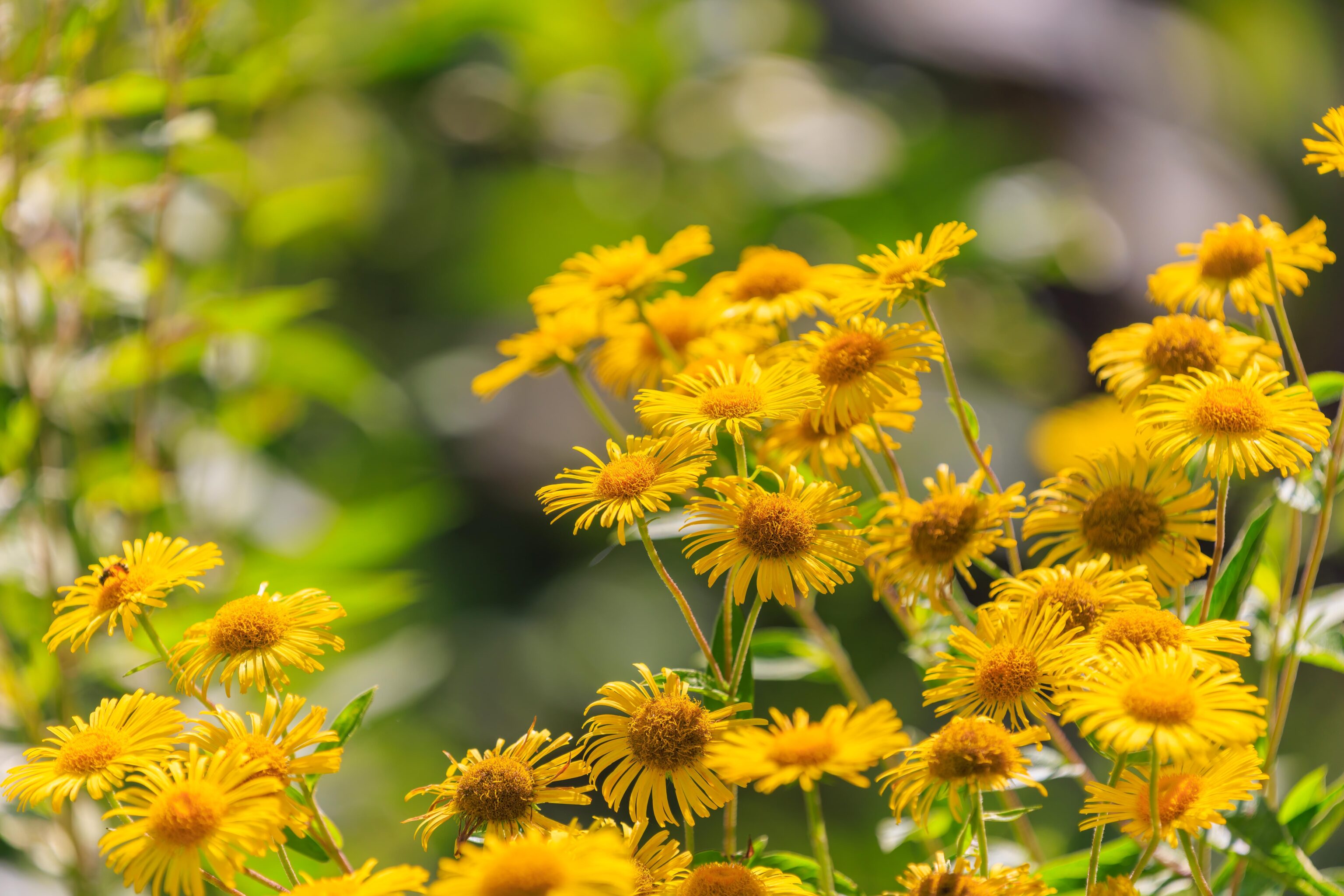 Google seems to think these are Meadow Fleabane, a species from Europe and Asia and introduced to the US.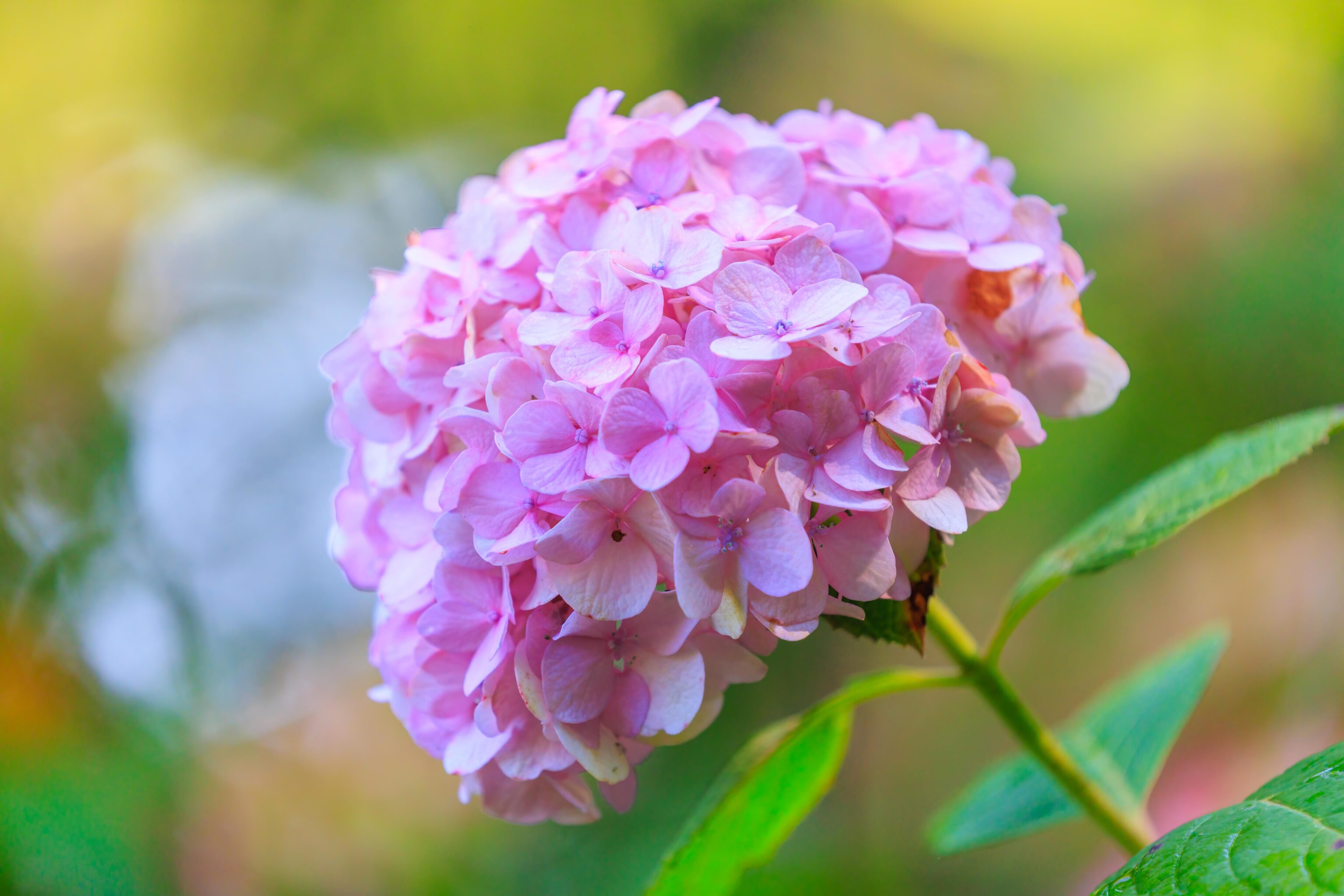 The Hydrangeas are mostly done. Out of many dozen, we saw just a few flower clusters still in good shape.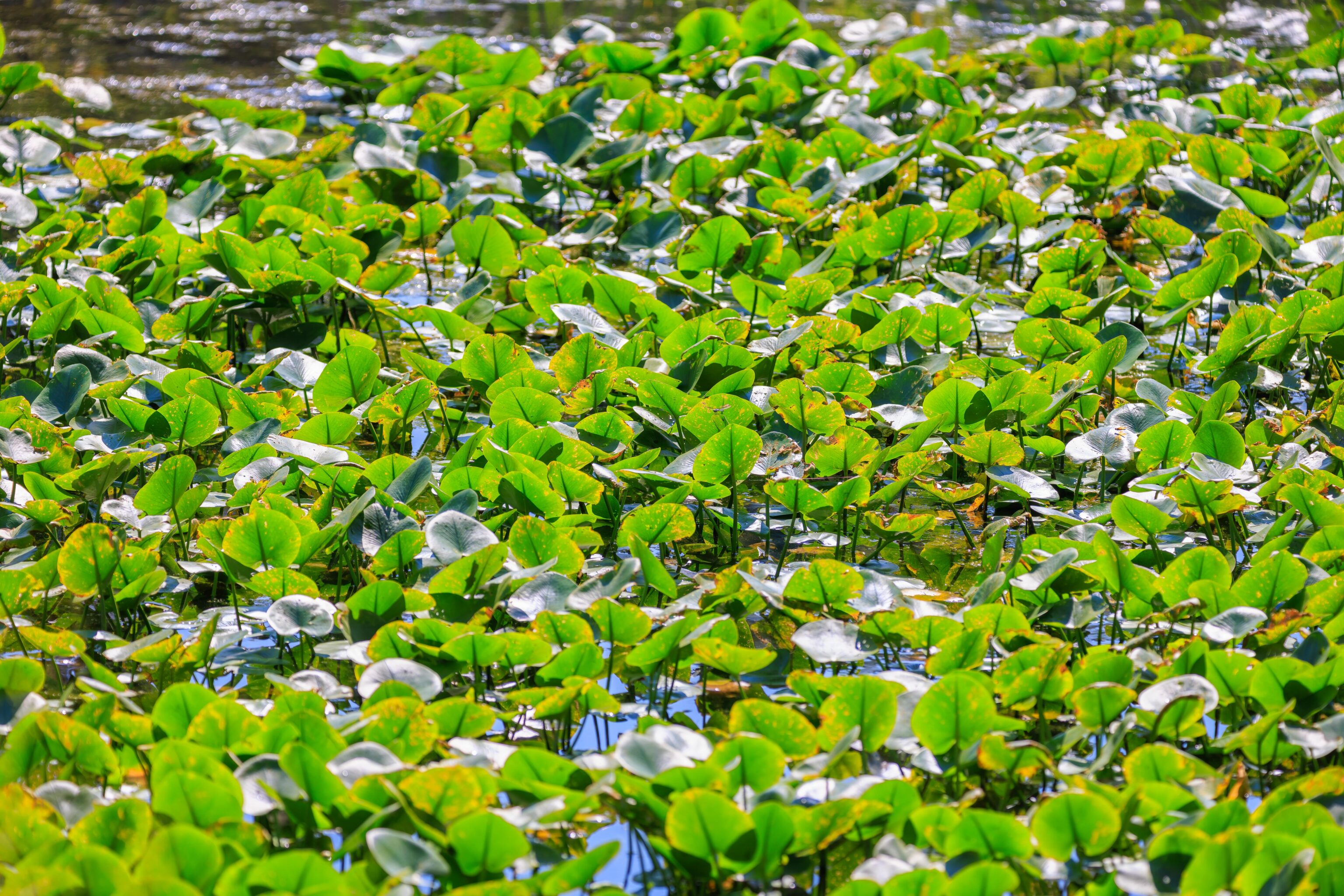 The eastern pond seems to support more water plants.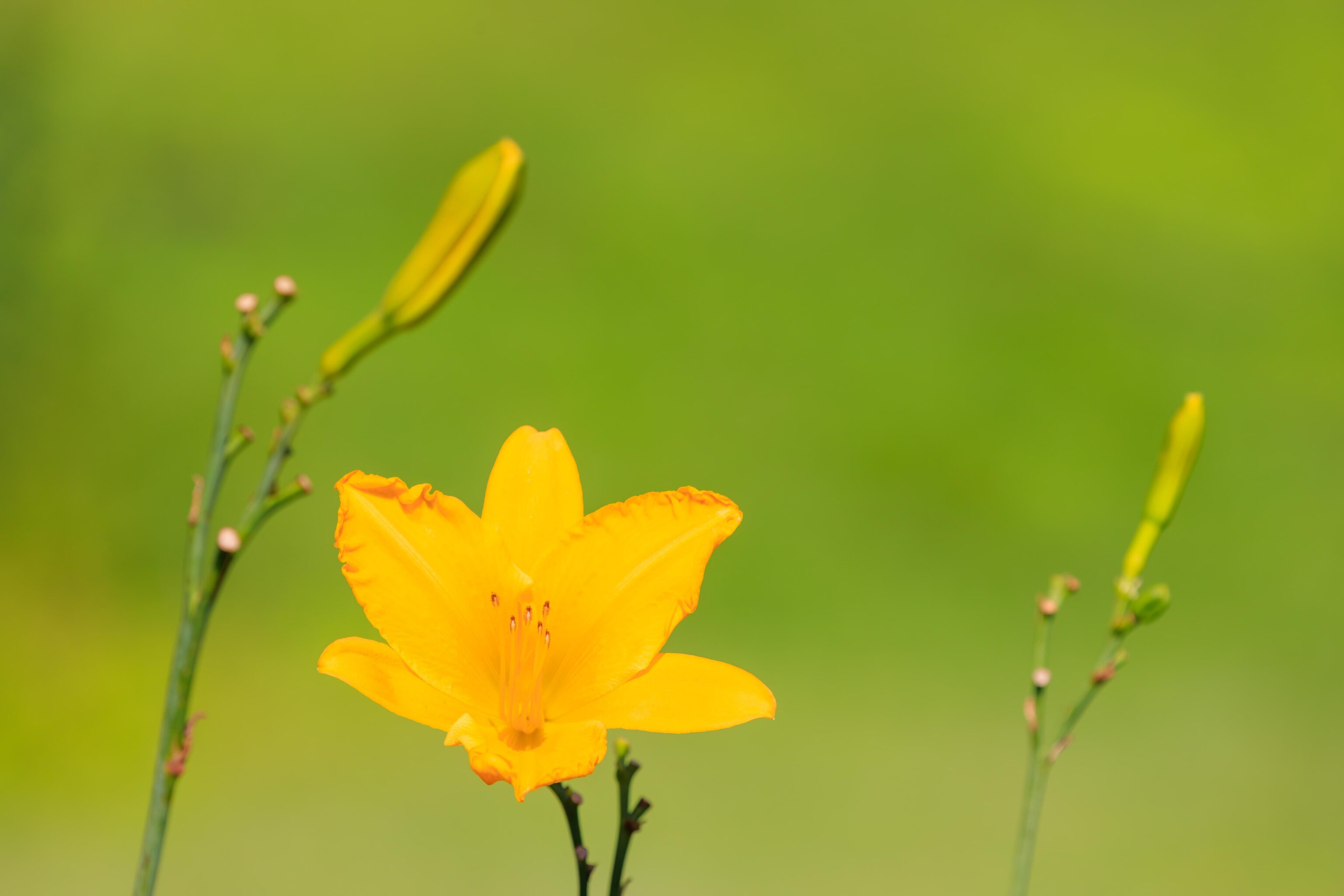 Most of the Daylilies are done and have been cut. This is just one of a few that remain.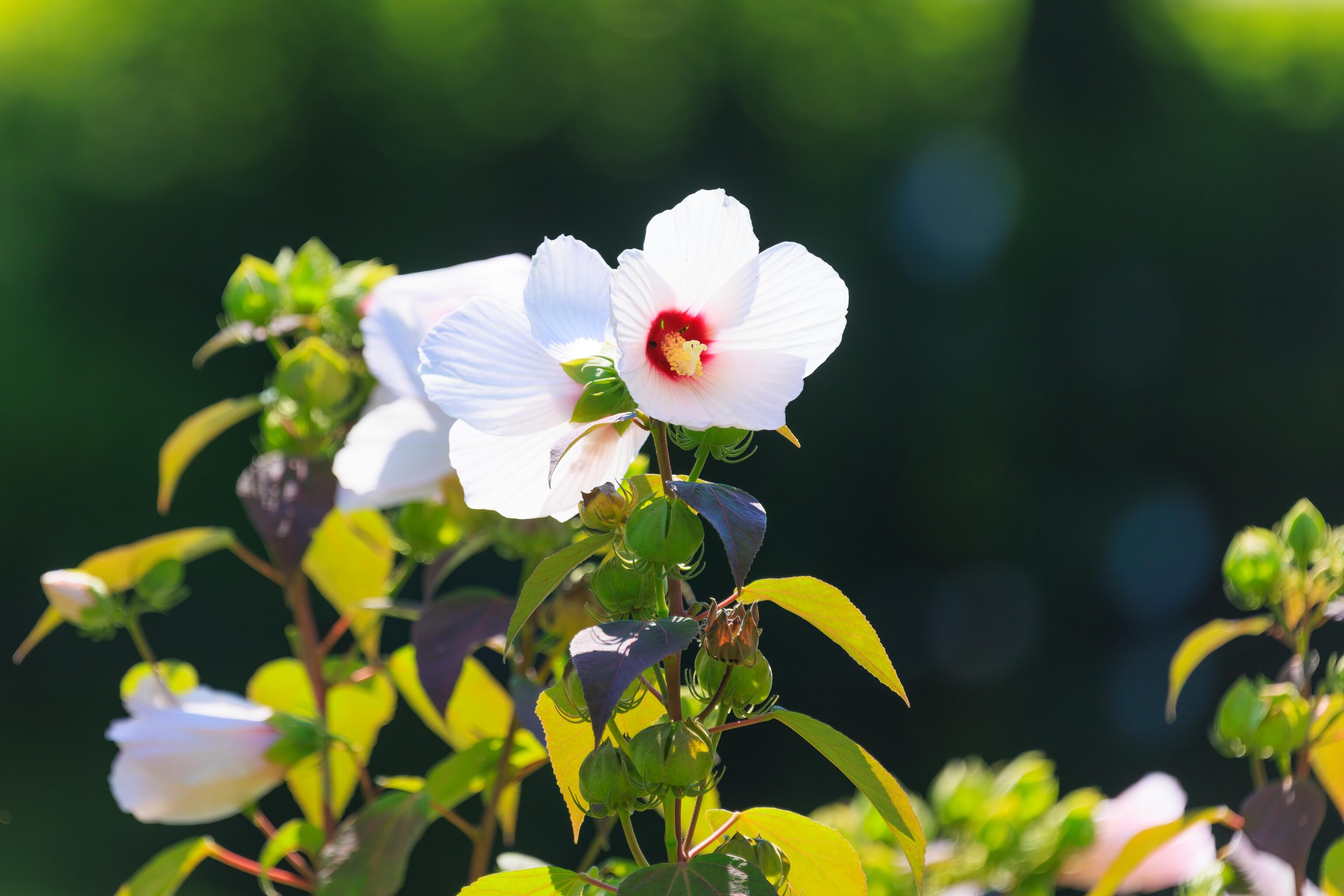 These seem to be Hibiscus Moscheutos. While we've never noticed the red Hibiscus flowers here before, we have seen these in past visits.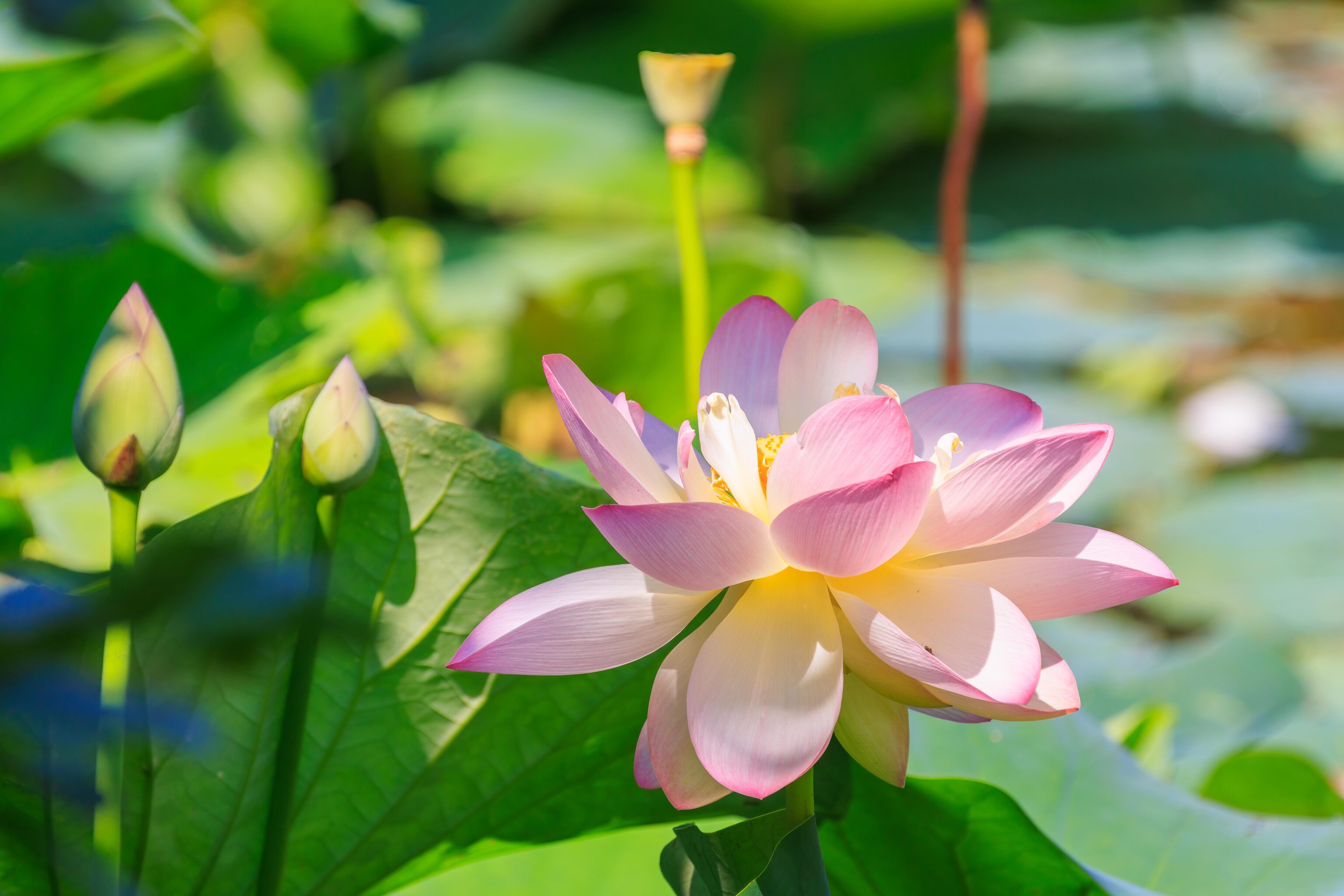 When we last visited around a month ago, the Lotus flowers were just beginning to bloom. Today, we found some examples of their pretty flowers!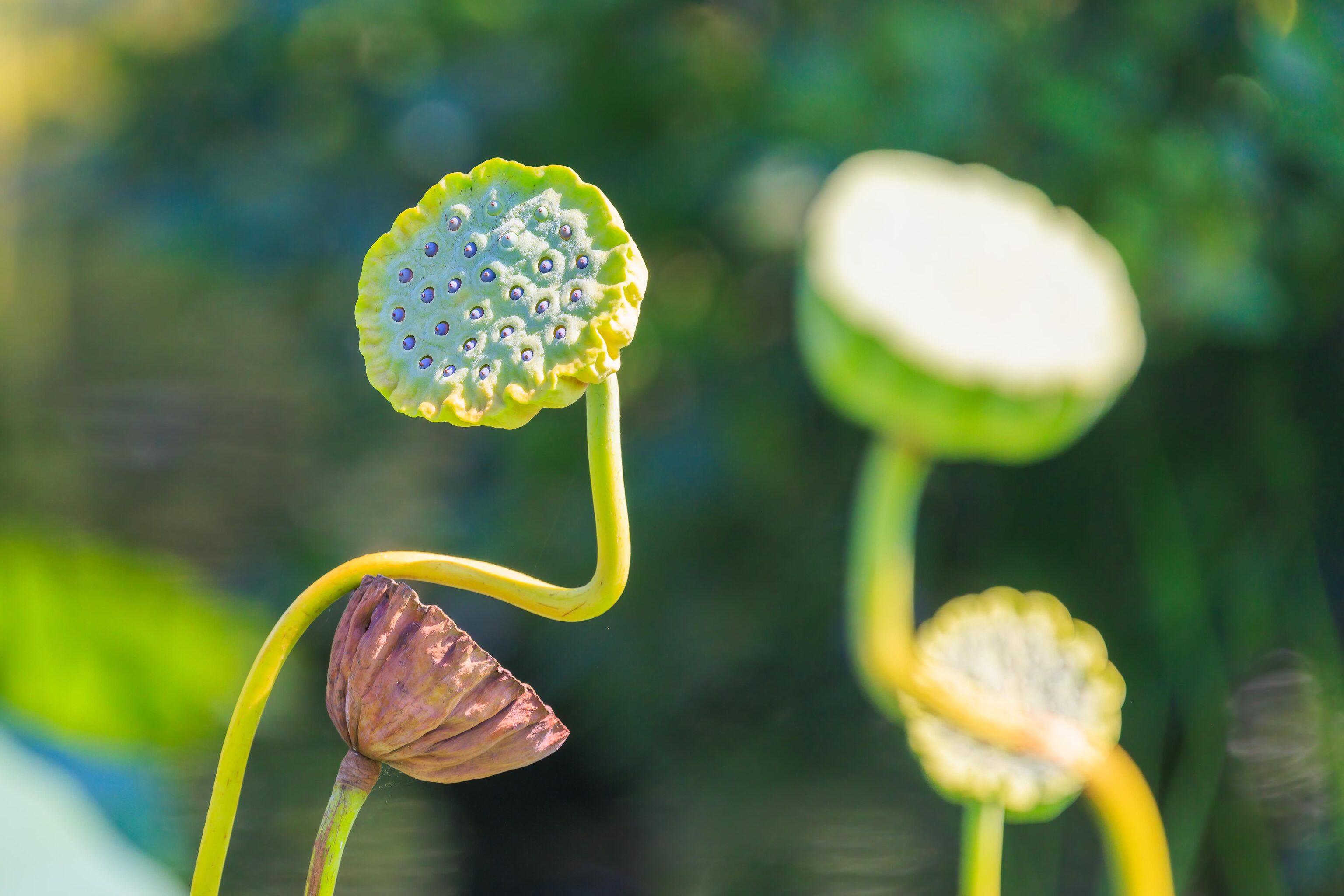 Many more were done for the season though!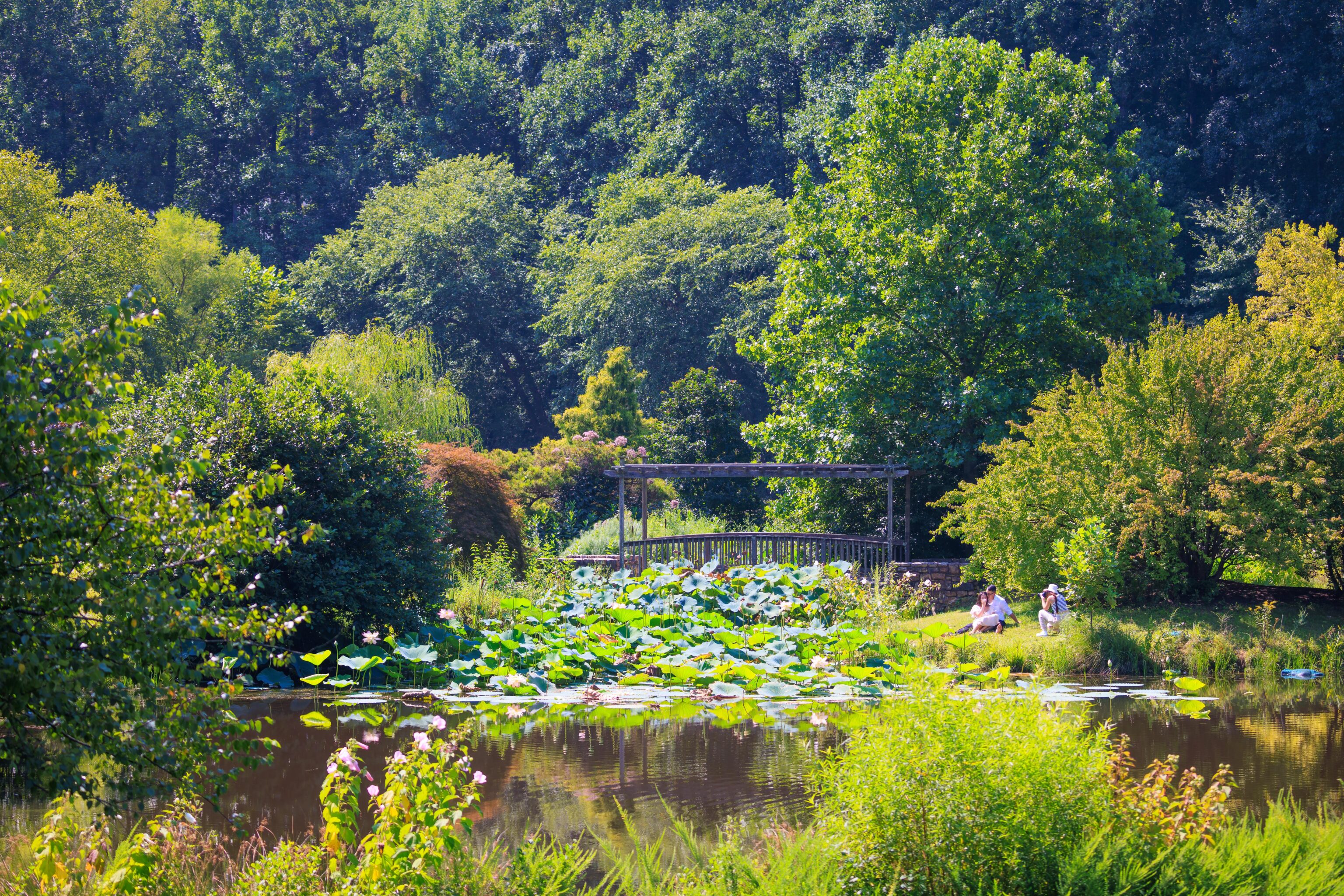 The gardens always seem to be a popular location for photography during the warmer months of the year. It typically seems to be quinceañera and wedding photography.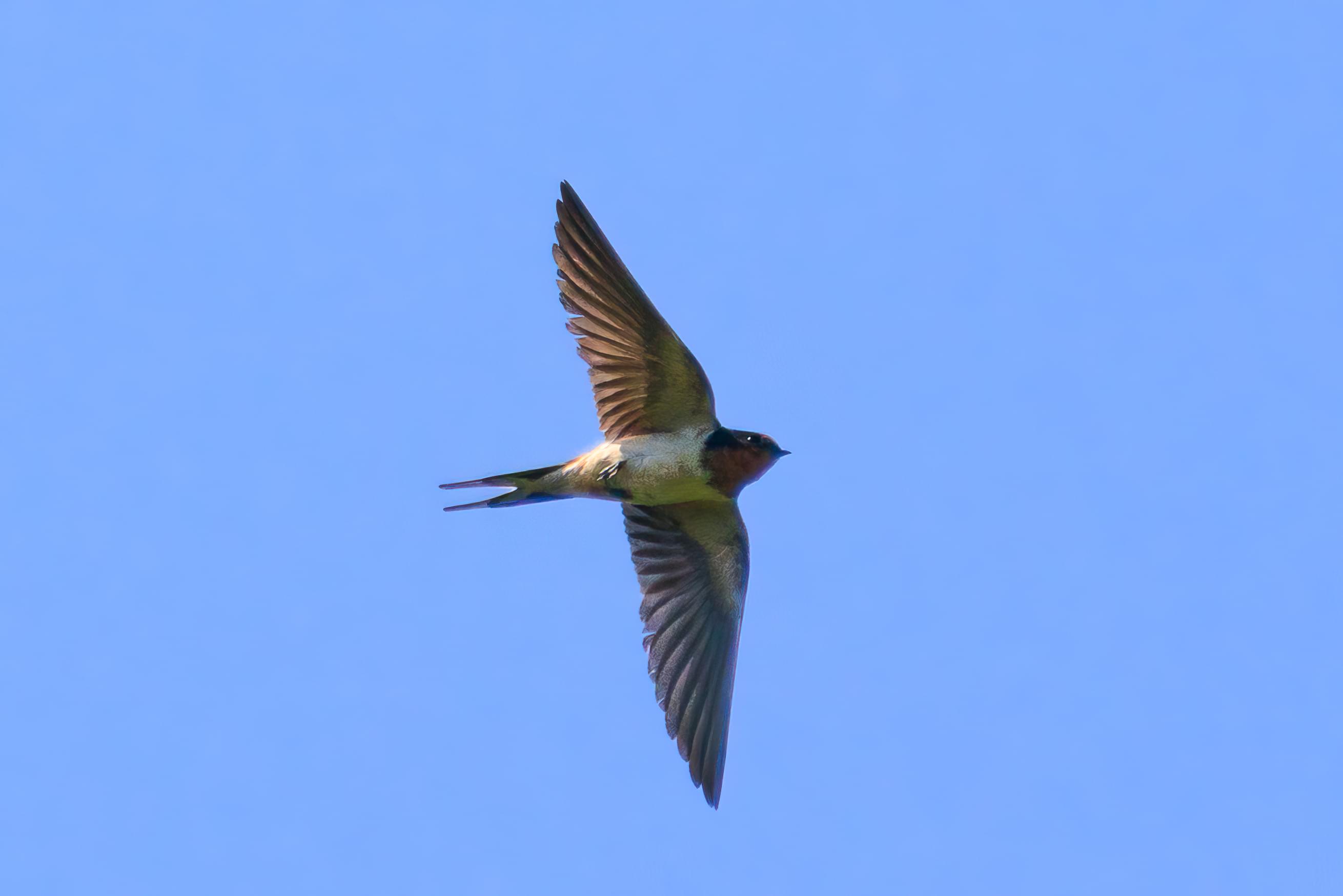 We photographed a few flying swallows. All were Barn Swallows like this one.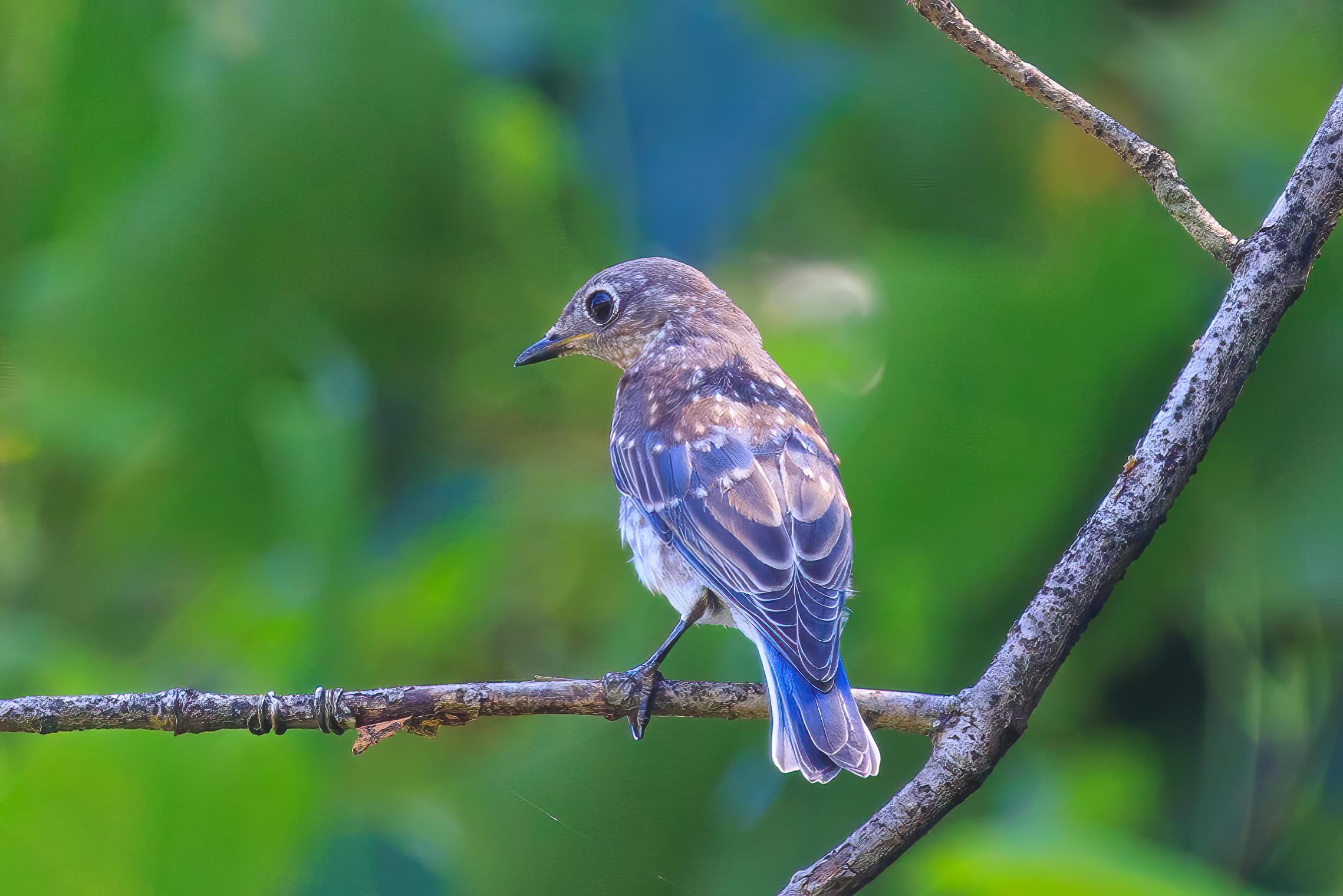 We spotted two juvenile Eastern Bluebirds as we made our way back to the entrance to finish our visit.
---
Map